The Act of Seeing with One's Own Eyes
(1971)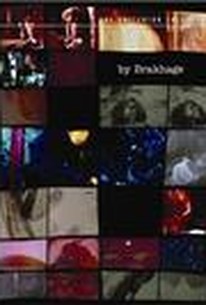 AUDIENCE SCORE
Critic Consensus: No consensus yet.
Movie Info
The Act of Seeing With One's Own Eyes is an experimental short film directed by Stan Brakhage in 1971. It consists entirely of graphic footage from actual autopsies. The camera captures, close-up, the corpses of a man and woman in a Pittsburgh morgue. There is no narration. The film is collected on the Brakhage anthology collection from Criterion, although it's separated from the rest of the films due to its extremely graphic nature. ~ Andrea LeVasseur, Rovi
Rating:
NR
Genre:
,
Directed By:
In Theaters:
Runtime:
Critic Reviews for The Act of Seeing with One's Own Eyes
All Critics (1) | Fresh (1) | Rotten (0)
In adding a literal deconstruction of man to the metaphorical one that graces so many works of art, Brakhage has created with Act the ultimate horror film, for better or worse.

Audience Reviews for The Act of Seeing with One's Own Eyes
½
I will probably never need to watch this movie again. The images will be burned into my mind for a long time. One of the ultimate, raw confrontations with death ever put to film. Damn.
Michael Stuhlman
A terrifyingly naked and matter-of-fact look something that we tend to take for granted: what happens to our bodies after we die. Few films carry this amount of shock value in so short a time, and even by modern standards it is unparalleled in its depiction of what one might call gore; nevertheless, it is a documentary of unparalleled accuracy. Jean-Luc Godard once said that every edit is a lie, and he's completely right. Documentary is perhaps the best example of this policy, as the events therein, though taken from real situations, are chopped up to suit the director's vision. Even worse, when people know they are being filmed, they act much differently than they would in real life. This film's protagonists are corpses in a mortuary who cannot primp or present themselves as they'd like to be. With positively no sound, the images retain an knockout impact and the editing emerges as truly being for the purpose of moving the proceedings along. Many who watch this film may state that Brakhage is a voyeuristic, disgusting pervert with no respect for humanity or the sacred nature of death. The last part may be true, but it's plain to see that the intention here is not to shock or teach any lessons. It's simply a glimpse of something you may never see, or want to see, in every day life.
Bryan Way
½
Is there any film which so completely and brutually confronts the viewer with the realities of death? I think the real brilliance of this movie is what Brakhage DOESN'T do, his sense of restraint and focus. His camera never flinches, there is no commentary, no metaphor, no cutaways. Except for one brief shot of a janitor, there are no superfluous scenes, nothing that doesn't relate to the physicality of death and the body. One could argue that nowadays you can switch on the TV and see the same thing, but those shows are concerned with imparting some kind of medical knowledge. This is all about seeing death with your own eyes, and it can actually change the way you see yourself.
Martin Teller
The Act of Seeing with One's Own Eyes Quotes
There are no approved quotes yet for this movie.