What to know
critics consensus
More visually elaborate than the fragmented story can sometimes support, The Fall walks the line between labor of love and filmmaker self-indulgence. Read critic reviews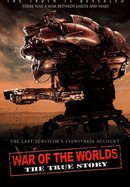 War of the Worlds - The True Story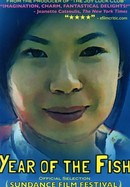 Tripping the Rift: The Movie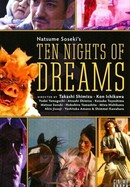 Rate And Review
Movie Info
A bedridden patient (Lee Pace) captivates a hospitalized girl (Catinca Untaru) with a fantastic tale involving heroes, mystics and villains on a desert island.
News & Interviews for The Fall
Audience Reviews for The Fall
An exceptionally imaginative and artist film, The Fall is a fantastical tale about the power of storytelling. In order to end his pain, a severely injured stuntman named Roy befriends a little girl at the hospital and manipulates her into stealing medication by telling her a captivating fantasy epic. The storytelling is incredibly creative, particularly in how Roy's story is affected by events happening at the hospital and by his declining mental health. The costumes and set designs are also quite impressive, creating a unique visual aesthetic. Additionally, Lee Pace and Catinca Untaru have great chemistry, and give remarkably sincere performances. At times the film puts style over substance, but overall The Fall is brilliantly crafted and extraordinarily compelling.

"History recalls how great 'the fall' can be! While everybody's sleeping, the boats put out to sea!" Yeah, the rest of thay lyric is great and all, at least up until the snappy, but weird second lyrical segment ("Holy man, rocker man, come on, Queenie, joker man, Spider-Man, blue-eyed meanie"; They did just kind of go "Breakfast in America" there all of a sudden), but I'm sorry, Roger Hodgson, this film isn't that great, though "Fool's Overture" still fits, as Hodgson's cornball vocals strangely delivered an awesome dramatic lyric with that song, as surely as this film is about a delightful little story overshadowing a dark reality that involves suicide contemplation. ...Okay, I just wanted an excuse to reference Supertramp's "Fool's Overture" (Awesome song, but Rick Davies probably should have sung it, Roger), but either way, the point is that I'm surprised that everyone was so surprised when Tarsem Singh did "Mirror Mirror", because Singh has had quite a bit of experience with children's fantasy films, like this one about a stuntman telling a little girl a cute little fantasy story... in return for her getting him a whole bunch of morphine so that he can kill himself after an incident ironically prevents him from fulfilling his beloved duties as a stuntman. Jeez, now that I think about it, after this film, Singh did "Immortals", a brutally violent mythological war epic, and before this film, he did "The Cell", a film about Jennifer Lopez getting trapped in a dream world where every person and horse die horribly, so maybe Singh really isn't cut out to tell children's stories. Well, he is Indian, and there's no escaping harsh realities over in India, so stuff like this is probably Dr. Seuss for starving slumdogs, yet that didn't exactly increase the marketability of this product now did it? It's a shame that not a whole lot of people saw this film, because it's pretty darn good, yet regardless of what Roger Hodson will tell you with that adorably unfitting, Jon Anderson clone vocal style of his, it's not great, and for a number of reasons. It's hard to make a genuinely unique film in this day and age, and this film holds a very real potential of being pretty refreshing, yet such potential ends up being undercut, for although there are still refreshing elements to the artistic value of this film, this narrative offers only so much that feels new enough to obscure predictability, thus making for a film that almost frustratingly stands to be more refreshing, or at least more even in its narrative. The film presents two stories that rely on each other as key elements to their individual progressions, yet rather than going the regular route of having a frame story around a core narrative that takes up the body of the final product, this drama conceptually pays equal respect to its two-sided story, and that would be great and all if the drama really was more consistently successful in its attempts at coherency, for although the marriage of a near-brutally realist drama "frame" story and sweepingly colorful fantasy story is surprisingly generally organic, distancing focal unevenness can be found within areas of unequal attention to the two sides of the story, which have enough structure problems by their own rights. The "reality" story, while compelling, is too minimalist to be all that intriguingly dynamic, and the "fantasy" story, while lively, feels too storybook in its structure, in that it slam-bangs along and often even chances its own rules for convenience's sake, at least when it's not getting a touch too carried away with its style, to the point of indulgence. Either way, the telling of the "fantasy" side of the narrative is messy, and the telling of the "reality" side isn't too much more realized, so storytelling mishaps often betray the full kick of promising subject matter, which is limited in the first place by natural shortcomings, of which there aren't exactly enough for you to not see a way to make a strong film, but enough to drive by strength if supported by storytelling missteps, as well as touch too much of a desire to make a strong film. As you can imagine, this big artistic effort by Tarsem Singh is highly ambitious, and I respect Singh for his heart, especially considering that its desires go fulfilled more often than not, yet when ambition is not fulfilled, the blame falls heavy on Singh, whose overwhelming heart inspires the occasional subtlety issue, and whose often finding difficulty in juggling weighty dramatic subject matter with fluffy artistry inspires a tonal unevenness that thins out the kick of either side of a potentially strong story. It's subtle missteps that drive the final product short of strong, make no mistake, but the fact of the matter is that problems stand as difficult to ignore, because no matter how well-made the film is in a lot of ways, when it falls short of its ambition, there's no getting around the problems that ultimately hold back an effort that could have gone quite a distance. Nevertheless, the film goes far enough to truly reward, at least when it comes substance, where as when it comes to stylistic artistry, the final product more-or-less excels. Krishna Levy's score isn't too terribly outstanding, yet it is still pretty strong, boasting a classically tender whimsy that is both beautiful and complimentary to tone, much like Colin Watkinson's arguably just as, maybe even more outstanding cinematography, who does gorgeous justice to Tarsem Singh's trademark visual style with warm color and a near-magical taste in lighting that are consistently handsome, with stunning moments that stand out the most when they go backed by other, perhaps even more remarkable elements to visual artistry. The film was shot in multiple lovely locations, every one of which had their own personal art director, - with the South African locations being handled by Lisa Hart, while Sonal Sawant handled the Indian locations and Cynthia Sleiter handled the Italian locations - all of whom deliver remarkably, especially in the building of the "fantasy" story's spectacular world, which is brought to life by lavish production and costume designs, punched up by lively special effects, and all around unique in a way that is not simply beautiful, but immersive. Whether it be because there are moments of style-over-substance, or because of whatever, style could very well be stronger than the substance, which isn't to say that that's a bad thing, as the score, cinematography and art direction are truly outstanding, so much so that if you see this film for no other reason, see it for the eye candy, but don't give up hope of seeing meat along with the sweet (Yeah, that was a cheesy rhyme, but whatever), as the patient will be able to find strong substance. There are natural shortcomings, sure, but this film's story concept is most undercut by hiccups in execution, because on paper, this is a pretty strong story, with fantasy elements that may be kind of messy in a lot of ways, but are colorful and imaginative, with intriguing connections to a more realist narrative that is just as compelling, being a subtly weighty character drama, anchored by heavy themes on fear and the crushing distinctions between fantasy and reality, as well as by a strong cast. Leo Bill, Robin Smith, Jeetu Verma and Marcus Wesley are all charismatic as the fantasy characters, but the real onscreen driving forces are the leads, with Catinca Untaru endearing as an innocent young girl whose wonderment over a fantasy world shall be challenged by crushing realism, while Lee Pace proves to be almost show-stealingly effective in his portrayal of a seemingly good and caring man who is truly most interested in finding a way to escape his pain, even if it means exploring the hard, selfish way, so the onscreen leads certainly compel, yet it's the offscreen lead who brings the film to life, as surely as he holds the film back a bit. Tarsem Singh's directorial performance is overambitious, with questionable storytelling attributes, but still pretty inspired, having a certain liveliness and dramatic heart that keep too much slowness at bay, and consistently compel, maybe even move at times. This is a very engaging drama, with very strong highlights, and while such highlights are too few and far between for the final product to be generally strong, the film never slips so far as to its heart, which is kept pumping enough by remarkable artistry and inspired substance to bring a rewarding final product to life. When the fantasy has indeed fallen away, you're left with a film that is too stained by originality shortcomings, unevenness in focus, and overambition to achieve a truly strong status, but outstanding artistic value - brought to life by gorgeous score work and cinematography, and incredible art direction - and a compelling, thematically worthy story concept - brought to life by inspired performances that are most strong within leads Catinca Untaru and Lee Pace, as well as by highlights in consistently endearing direction - prove to be enough to make Tarsem Singh's "The Fall" a rather improvable, but still rewarding magical fantasy art piece. 3/5 - Good

Basically, half of "The Fall" is excellent and then half of it is less-than-stellar. The storytelling sequences are mesmerizing and lavish and colorful, and almost every image that they contain could hold up on its own as a photograph. Where the film gets kind of sluggish is when we're dealing with just the two main characters, who aren't very interesting or likable. Unfortunately, "The Fall" opts to show more of the "real" scenes than it does the fairytale ones and that makes it a slight disappointment. Nevertheless, the exciting, adventurous attitude and beautiful visual splendor that the storytelling sequences have make "The Fall" worth watching.

It sometimes mistakes bizarreness for artistry, but all in all The Fall successfully combines an exciting adventure story with affecting, confined drama, a feat which isn't often attempted, let alone pulled off.
See Details