The Matthew Shepard Story
(2002)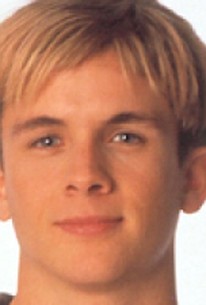 AUDIENCE SCORE
Critic Consensus: No consensus yet.
The Matthew Shepard Story Photos
Movie Info
This fact-based TV movie explores the story behind the infamous Matthew Shepard gay-bashing case, in which a Laramie, WY, college student was brutally murdered by a pair of local boys in 1998. Sam Waterson and Stockard Channing star as Judy and Dennis Shepard, the parents whose agonizing decision over whether to ask for the death penalty for one of their son's killers provides the movie with its dramatic structure. Beginning with a slow-motion re-creation of the attack on young Matthew (Shane Meier), the script moves back in time to encompass the boy's troubled adolescent romance with another boarding-school student, his previous attack at the hands of a gang while on vacation, and his tentative shot at self-actualization among like-minded friends. These flashbacks are interspersed with the central drama, in which Shepard's parents sift through their son's belongings and slowly come to a surprising decision about what to say at his killer's trial. The Matthew Shepard Story premiered on NBC on March 12, 2002, a week after HBO's The Laramie Project first aired.
Critic Reviews for The Matthew Shepard Story
There are no critic reviews yet for The Matthew Shepard Story. Keep checking Rotten Tomatoes for updates!
Audience Reviews for The Matthew Shepard Story
This made for TV movie about the murder of Matthew Shepard is a good movie, but it could have been much better as well. The biggest problem with the film is that it takes a true story, which is sad in itself and the filmmakers cut a bit of corners to give it that more dramatic feel. I just felt that the true story deserved to be told in a more respectful manner. For what it was, it was a good film, and it certainly was sad, but the filmmakers tried to manipulate a bit too hard on the facts and watered down the true story for the sake of a good Friday night movie. Acting wise, there were some good performances, but if you've seen many made for TV films in the past, then, it is so-so in caliber. The Laramie Project on the other hand was a far better movie on the true events and I felt it was a well acted picture that truly was respectful to the hate crime that was committed against Matthew Shepard, who was tortured and murdered because he was gay. Watch The Laramie Project instead, as this one mixes more fiction into its story for delivers a dramatic movie that just feels like it wasn't meant to be made. I don't think the filmmakers tried to cash in on the tragedy, but it just feels like they could have put a bit more effort into the movie and create a remarkable drama that is actually worth seeing. This one is good, but leaves a lot of room for improvement.
The Matthew Shepard Story Quotes
There are no approved quotes yet for this movie.
Discussion Forum
Discuss The Matthew Shepard Story on our Movie forum!