The Union: The Business Behind Getting High
(2007)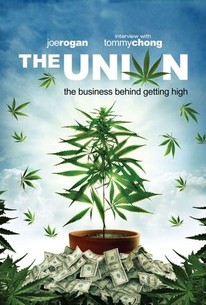 AUDIENCE SCORE
Critic Consensus: No consensus yet.
The Union: The Business Behind Getting High Videos
The Union: The Business Behind Getting High Photos
Movie Info
The winner of the "Best Documentary" award at the 2007 Winnipeg International Film Festival, Brett Harvey's illuminating examination of the British Columbia's rapidly expanding marijuana industry offers fascinating insight into the incredibly lucrative business of growing and distributing a drug that, despite being illegal, continues to flourish. Interviews with everyone from politicians, policemen, and doctors to growers, clippers, and pop culture icons highlight the enormous profits to be made in the marijuana trade while an investigation into who profits most from the status quo. Additionally, a closer inspection of the anti-marijuana lobby reveals some unexpected details about not only the health risks that users face, but the agricultural, societal, and economic benefits of growing hemp as well.
Critic Reviews for The Union: The Business Behind Getting High
All Critics (1) | Fresh (0) | Rotten (1) | DVD (1)
my problems with The Union stem from the overtly biased nature of the production... The Union is also its own worst enemy.

Audience Reviews for The Union: The Business Behind Getting High
I'll start this review of with a warning, stating that this will be an incredibly long rant by a pot smoker. So if all you Republican, "Pot kills" motherfuckers don't like rants from potheads, don't read it.  As a documentary, The Union: The Business Behind Getting High is a well made one. It's entertaining, it shows statistics that are credible, and it investigates. They are able to get drug dealers and marijuana growers to actually show their operations and also talk about the subject in general. There's a scene where we meet Watermelon Girl. We see her face and are invited into her home where she shows us how she makes pot cookies. It really attacked the subject head on, and it gets brownie points for that.  As an everyday pot smoker, I would love to see it legalized. This movie shows a lot of reasons for why it should  be legal, yet it isn't. Who really benefits from the prohibition of marijuana? They would like you to think everyone because it tries to force you not to use what they call a dangerous drug. Really the only people benefiting from it are the criminals who kill, steal, and do god knows what else to control the marijuana trade. Ask them, and they would say they wouldn't want marijuana legalized. It would be taking money right out of their hands.  They attack issues like it being labeled as the gateway drug and how the view of marijuana changed with time. I can say this from experience and maybe some of you could too; that the only way marijuana is a gateway drug is that the prohibition of it has caused users to be around other, harder drugs. When we go to a dealer to get weed, that isn't all they are selling. They could have cocaine, heroin, ecstasy, LSD, PCP... the list goes on and on. So through the prohibition of marijuana, smokers have been led into situations where other drugs are. Just think if we could just go to the gas station, go up to the clerk and say, "I'll take a pack of Mr. Nice Guy." Then the teller hands you a nicely packaged, pre rolled pack of joints. Damn, wouldn't that be awesome. Instead you can go to the gas station and say, " I'll take a pack of Reds." Then the teller hands you a nicely packaged, pre rolled pack of cigarettes. Tobacco is fine, but marijuana isn't. The one that killed is fine, and the one that doesn't, isn't. Does that make sense? This is a must see documentary for just about anyone. It will set a lot of the lies that are forced on us from childhood. And if everyone is so worried about children smoking weed, legalize it and regulate it. I'm 18 years old and I could have am ounce of marijuana in my hands in less than 15 minutes, but I can't have a case of beer in my hands until my 23 year old cousin gets off of work at 6. Why's that. Because the prohibition of alcohol didn't work, so they legalized and regulated it. Regulation works better than prohibition in the long run if what you're worried about it the kids. I started smoking weed when I was 12 years old and I knew kids that were 10 and smoking. So this whole prohibition thing isn't quite working.  There's a point where you look at the whole prohibition thing and can't help but laugh. Not only doesn't it work, but it also promotes criminal activity. Criminals thrive because of marijuana being illegal. Marijuana is worth more per ounce then gold. Why isn't America making use of all of marijuana's worth? It's also funny, because marijuana is so commonly used. You can barely drive down the road without seeing someone smoking, or at least people who are observant like myself. I see 50 year old men driving with a joint in their hand. I see teenagers passing bowls in cars. I see kids walking into wooded areas. *Hey parents, you're kids aren't going into the woods constantly because they love nature. They're going there to get high. Everybody is smoking. This film uses the statistic of a reported 50 million people who smoke weed. That's probably risen in the last few years since the film was made, especially because of all the reports about the benefits of using weed as medicine. Which leads me into a tangent. I'm a pretty healthy guy, but I do have some minor problems. While I was in school, I was subject to random drug tests, so I wouldn't smoke weed during school months; only the summer. I couldn't sleep well, I had shoulder pain all the time from a surgery, I suffered from sleep paralysis, my asthma was more severe. All these things would act up whole I wasn't smoking weed. Since summer has started, I've smoked everyday. I sleep before bed, and I have a nice, deep, restful sleep, where I never suffer from sleep paralysis. I haven't had an asthma attack since, and my shoulder pain is more manageable. The only thing has changed is I've been smoking weed daily.  This documentary challenges the law and makes a clear argument for marijuana's legalization. It's pretty obvious to a lot of people that things need to change, but will they? I really, really hope so, because I'm sick of dealing with dealers. It's such a fucking inconvenience.
Melvin White
Super Reviewer
½
While some of the arguments for the legalization of marijuana might seem familiar to anyone who has listened to Bill Hicks(Hicks to his credit also gave a thoroughly logical alternate origin for Republicans), there is still much to appreciate in "The Union: The Business Behind Getting High" in how it states its arguments that also include the benefits of marijuana and hemp, compared to the harm that tobacco and alcohol do, which are sometimes wrongly grouped in together. That is not to mention marijuana as a cash crop and the potential to bring in billions of tax dollars which could be used to subsidize health care, mass transit, you name it. Well, you could say this documentary is one-sided but when you consider the hysterical shouting condemning pot that has been done over the decades, some clear-headed testimony from experts in the field and a couple of growers(said growers are against legalization) is very refreshing to say the least. The documentary is especially engaging when it stays close to home in British Colombia where illegal grow-ops are a thriving business, detailing the business side and showing what part of the plant needs to be harvested which I probably should not know. Oh well. In fact, the situation is largely tolerant as the police do not interfere with two pro-marijuana rallies. Having just been there last year, I am shocked, shocked I say at this. Really, no. But the United States government is, threatening to lock up two Canadian citizens for selling marijuana seeds on the internet in an American jail for a good long time. And it is not just Canada American authorities are concerned with, as they are also worried about Mexico legalizing possession of small amounts of drugs.
From a technical perspective, this documentary was done really well. It had great editing, it was entertaining, very informative and the interviews offer solid arguments. Was also glad it showed the pros and cons of legalizing versus decriminalizing. Although the argument against either is pretty weak when numbers are shown for deaths caused by alcohol and cigarettes, it could've gone an extra step and interviewed those for the prohibition of marijuana, so as not to appear as one-sided. As adults, you should be able to make up your own mind.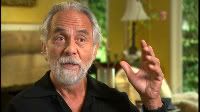 El Hombre Invisible
Super Reviewer
The Union: The Business Behind Getting High Quotes
There are no approved quotes yet for this movie.
Discussion Forum
Discuss The Union: The Business Behind Getting High on our Movie forum!