The Armstrong Lie
2013, Documentary, 2h 2m
122 Reviews
5,000+ Ratings
What to know
critics consensus
Smartly constructed and scathingly sharp, The Armstrong Lie presents an effective indictment of its unscrupulous subject -- as well as the sports culture that spawned him. Read critic reviews
You might also like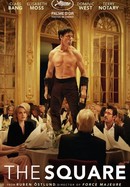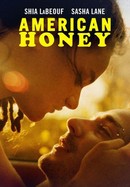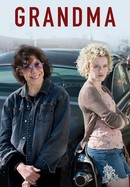 Where to watch
Rent/buy from $2.99
Rent/buy from $2.99
Rent/buy from $3.99
Rate And Review
Movie Info
Filmmaker Alex Gibney chronicles Lance Armstrong's attempt to return to cycling, his admission of doping and subsequent fall from grace.
Audience Reviews for The Armstrong Lie
I think it's probably the most honest Armstrong has been. A hugely informative and amazingly unbelievable documentary that just astounds me as to how he manage to get away with it for so long.

I am glad I saw this documentary... not because I didn't know that he was a liar, but for the simple fact that I found more details how some of the things were done. Of course, we will never find out the other, real villains, who got the most of those $125 million Lance Armstrong collected... and didn't save a single life! Yes, all these kids with cancer die after the chemo therapy, that is a fact! They had much more chance praying if you check the statistics, but Armstrong was just little piece of the big lie puzzle. Well, better to go back to the movie! This documentary safely directed by Alex Gibney is all about the cyclist Lance Armstrong which he set out to do in 2009 after a four-year retirement from the sport. Following a doping investigation that led to his lifetime ban from competition and the stripping of his seven Tour de France titles, Armstrong went back to Gibney to set the record straight about his career. You cannot get rid of the feeling that this is just one more lie with pieces of truth, made for benefit of everyone involved. The results will tell, but for me, this was a solid documentary which never took me to any heights, except some emotional reaction when I saw those poor kids and their parents, spending thousands of dollars for useless suffering in the experimental labs of the big pharmaceutical industries, to whom Lance Armstrong's life story suited really well! It was a tasty documentary and absorbing most of the time but never reached anything exceptional or extraordinary. It will be something I watched and stored in my memory archives, without filing it in the "to be remembered" section!

Infuriating and illuminating documentary, The Armstrong Lie is a fascinating film about how Lance Armstrong got caught doping during the Tour de France. With this film, director Alex Gibney goes in depth into how Armstrong was pulling it off for years, while in the midst getting away with it right up until he decided to do a comeback. Featuring a plateau of great interviews with those involved, including Lance Armstrong. The film answers all the questions you asked yourself when this whole ordeal first came about. In terms of a documentary, The Armstrong Lie is a standout film. This film is one that is engaging from start the first frame onwards especially due to its subject matter. The film is an important documentary and it really goes deep into the doping controversy. Director Alex Gibney crafts a great movie, and it is one of 2013's finest genre films. To those interested in what happened, this is the film to watch. The Armstrong Lie shows us how he doped and how he deceived everyone. The content is infuriating and you simply can't come to understand how this guy could have pulled this off. The film shows how a once great athlete fell from grace through deception and lied in order to keep his credibility. The Armstrong Lie is a well executed documentary that grabs your attention, and with such a subject at his disposal, director Alex Gibney has made a movie that exposes a cheat for exactly what he is, a liar who took everyone for a fool.