The Art of Negative Thinking
(2006)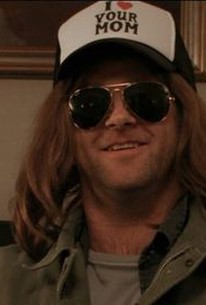 AUDIENCE SCORE
Critic Consensus: No consensus yet.
The Art of Negative Thinking Photos
Movie Info
With his coal-black comedy The Art of Negative Thinking, Norwegian director Bård Breien gleefully eviscerates the phony-baloney, "feel-good" psychoanalytic babble that is so often hurled thoughtlessly at the severely disabled. Breien's main character, National Health psychologist Tori (Kjersti Holmen), embodies this approach. All optimistic saccharine on the surface, but a steamroller underneath, she refuses to tolerate any pessimism, cynicism, depression, or anxiety from her patients. The latter include gorgeous Marta, a mountain climber almost completely paralyzed from a fall; her troubled paramour, Gard (Henrik Mestad), grappling with guilt thanks to his direct responsibility for the accident; Lillemor (Kari Simonsen), a shrill and obnoxious, sexagenarian divorcée saddled with a neck brace who constantly tossed the "sh*t bag" in therapy -- a tea cozy used as a means of disposal for her complaints; and Asbjørn (Per Schaaning), a bilious stroke victim. All of these patients can deal with Tori's irritating positivism -- more or less. But not so with Geirr (Fridtjov Saheim), a paraplegic from a traffic accident who spends his days drowning himself in booze, chain-smoking cigarettes, and listening to suicidally depressing Johnny Cash ballads. When Geirr's wife learns of Tori's methods and decides to bring the good doctor to the house to help rehabilitate her husband, it sets the stage for a take-no-prisoners battle of positive versus negative thinking, which threatens to explode into full-scale cataclysm.
Critic Reviews for The Art of Negative Thinking
There are no critic reviews yet for The Art of Negative Thinking. Keep checking Rotten Tomatoes for updates!
Audience Reviews for The Art of Negative Thinking
Delightfully dark and disturbing, yet hilariously funny film about the nonsense that is self-help literature and the repression of negative emotions. Side-splittingly funny in a very sinister way, full of "Oh no, they didn't!" moments and fueled with acute and thought-provoking moments. Quite the gem.
In a world of all that cheesy self-help nonsense, it's so refreshing to see a film that says "It's OK to be pissed off and to wallow in self pity". The film shows a group of disabled people coming together to learn to live and accept their problems. This doesn't quite fly with one of the members of the group and soon the film descends into the world of dark comedy. It's very funny and very human. The film never asks for sympathy of anyone and it shows how a bit of anger can be very therapeutic. Excellent performances and a short script make this a film that gets it's point across without becoming a sermon.
Luke Baldock
Super Reviewer
The Art of Negative Thinking Quotes
There are no approved quotes yet for this movie.