What to know
critics consensus
If it lacks the powerful voltage that its impressive cast suggests, The Current War: Director's Cut represents a significant improvement over previous versions. Read critic reviews
You might also like
Unbroken: Path to Redemption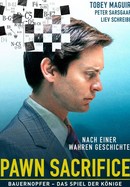 Rate And Review
The Current War: Director's Cut Videos
The Current War: Director's Cut Photos
Movie Info
Thomas Edison and George Westinghouse -- the greatest inventors of the industrial age -- engage in a battle of technology and ideas that will determine whose electrical system will power the new century. Backed by J.P. Morgan, Edison dazzles the world by lighting Manhattan. But Westinghouse, aided by Nikola Tesla, sees fatal flaws in Edison's direct current design. Westinghouse and Tesla bet everything on risky and dangerous alternating current.
Critic Reviews for The Current War: Director's Cut
Audience Reviews for The Current War: Director's Cut
The Current War has been on the shelf for two years and now finally getting a release, strangely subtitled "The Director's Cut." Can a movie that has never been released to the public, outside of some festival screenings, really declare its first impression a director's cut? Aren't these supposed to be different, and generally longer versions of the original edit? Regardless, the movie acts like a 19th century version of The Social Network with the battle over the nation's electrical grid up for stakes between Thomas Edison (Benedict Cumberbatch) and George Westinghouse (Michael Shannon). You may think Nikola Tesla (Nicholas Hoult) is a big player in this game, but you'd be mistaken as he's more a glorified cameo. I appreciated how the history came alive and director Alfonso Gomez-Rejon (Me, and Earl, and the Dying Girl) and his overwhelming sense of style. This is a period film that feels excitedly modern in its presentation, with lots of clever transitions, stylish camera angles, and wide angle photography to go along with a churning score that even reminded me of Trent Reznor and Atticus Ross' Oscar-winning music. The characterization of these Great Men of Industry also finds ways to humanize them, especially Westinghouse who shuffled his employees into his burgeoning and debt-ridden electrical gambit so he wouldn't have to fire anyone. Edison's portrayal is decidedly charitable, positioning him as a principled family man who rebuffed a shameless J.P. Morgan (a great movie bastard) and easy money for military contracts because he refused to participate in any endeavor that would take life. There's an ironic subplot where Edison, forced into desperation, cooperates with New York state's implementation of a new "more humane" way of executing prisoners, and pinning the deadly results on Westinghouse's alternating electrical current. This is certainly not the Edison of litigious infamy. I enjoyed immersing myself in this older world where the men of science and vision were akin to magicians creating miracles that dazzle. Their competitive race is doomed to be a bit one-sided if you know the history of AC versus DC (it's hard to compete when one option is both better and cheaper) but I was still entertained by their tit-for-tat and how each man responded to pressure and expectations. The screenplay by Michael Mitnick is judicious with its information and very accessible for a lay person. The acting is solid even if many side characters are glorified extras (Tom Holland, Katherine Waterston, Tuppence Middleton). The Current War has been getting some pretty dim reviews, with even dimmer puns, and I don't quite follow why critics are turning out the lights on this movie (sorry). It might not have the stuff of greatness but it's a perfectly enjoyable period piece with attention to character and a panache of style to liven up the dustiest of history. Nate's Grade: B
Quotes
There are no approved quotes yet for this movie.