The District (Nyocker!)
(2004)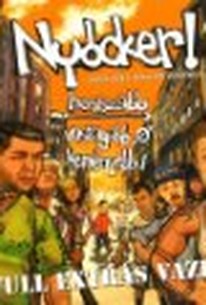 The District (Nyocker!) Photos
Movie Info
A group of teens from the wrong side of Budapest's tracks band together to make themselves rich by traveling back in time, burying a horde of mammoths under the city's streets, then returning to the present and drilling for oil. As creators of a new oil-producing nation, their scheme draws the attention of Vladmir Putin, Tony Blair and George W. Bush. In the midst of it all, star-crossed teen love is in bloom.
Critic Reviews for The District (Nyocker!)
Audience Reviews for The District (Nyocker!)
I've seen 2 Hungarian films in the last month, Taxidermia and this. The nicest thing I can say about this film is that it was interesting, but for a comedy I never even smiled once. I know a lot of times people say their comedy's a cultural thing, especially in European cultures, but c'mon, it's just not funny. I don't know how many times I've heard something isn't funny because of the translation, but believe me, it'd have to be one amazing translation to make some of the European jokes funny. (I do say this in jest by the way, I am poking fun not preaching hate of European humor).
Christopher Brown
Super Reviewer
The District (Nyocker!) Quotes
There are no approved quotes yet for this movie.