The Parking Lot Movie
(2010)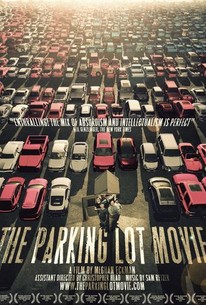 The Parking Lot Movie Photos
Movie Info
The Parking Lot Movie is a documentary about a singular parking lot in Charlottesville, Virginia and the select group of Parking Lot Attendants that inhabit its microcosm. The Attendants are a uniquely varied group of men comprised of both undergraduate and graduate students, philosophers, intellectuals, musicians, artists, and marginal-type characters. Three years in the making, this documentary is a strange rite of passage for all involved. Themes receiving daily scrutiny and detailing include cars and license plates, capitalism, anger, justice, drunkenness, spiritual awareness, class struggle, entitlement, and working in the Service Sector. These all mesh together in the orbit of the Parking Lot Attendant. For these Parking Attendants, the intersection between the status quo and the quest for freedom becomes the challenge. Something as simple as a parking lot becomes an emotional way station for The American Dream. As one Attendant interestingly puts it, "We had it all in a world that had nothing to offer us." -- (C) Official Site
Critic Reviews for The Parking Lot Movie
Audience Reviews for The Parking Lot Movie
½
A very interesting very independent doc that might not sound good at a glance. What happens when you have a group of highly educated intelligent grad students at a menial job with lots of down time. They spend there time inventing games and coming up with clever parking lot related jokes. I guess i related to these guys a lot.
Alex Wolf Rkc
Highly recommended. Humanity truly reveals itself in a parking lot. People are dicks. 2011 Movies: 20
Ross Loehner
A surprisingly remarkable documentary about the observations and philosophies surrounding the employees of a pay parking lot. A bare bones social study of human behavior towards certain professions, those of the parking lot and those who pay for parking. From drunk frat dudes vandalizing property, to people driving luxury vehicles arguing over paying 50 cents. People who get treated like shit at work will eventually take it out on whom they see as inferior, such as parking attendants. An "Us vs. Them" logic given on one account after another by college dropouts, struggling musicians, and philosophers with a "why bother" attitude towards any type of career. Well done.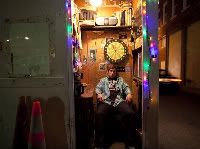 El Hombre Invisible
Super Reviewer
The Parking Lot Movie Quotes
There are no approved quotes yet for this movie.
Discussion Forum
Discuss The Parking Lot Movie on our Movie forum!