War
(2006)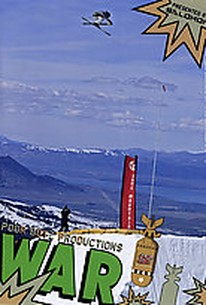 AUDIENCE SCORE
Critic Consensus: No consensus yet.
Movie Info
Rating:
NR
Genre:
On DVD:
Audience Reviews for War
This is one of the most confusing, boring, stumbling, ham-handed, predictable, and unintentionally [i]funny[/i] movies I have ever seen. I'm glad I only paid matinee prices. I expected more from Jason Statham and Jet Li. During the course of this movie, I lost track of the ignorant plot, forgot who was supposed to be good or evil, could not decipher why people were fighting or being arrested, and was treated to one of the worst endings and plot "twists" in cinema history. For a movie titled "War," there was a surprising lack of fighting. At least 50% of this movie is poorly acted filler dialogue. If you want a shot of action from Statham, rent Crank. While admittedly plot-deficient, it is at least a thrill ride start to finish. For Jet Li, rent Fist of Legend. Let this stinker lie.
David Norris
War Quotes
There are no approved quotes yet for this movie.