W.B., Blue and the Bean
(1989)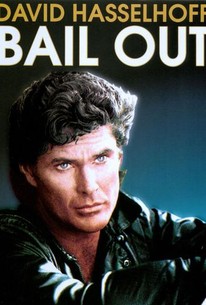 AUDIENCE SCORE
Critic Consensus: No consensus yet.
W.B., Blue and the Bean Videos
W.B., Blue and the Bean Photos
Movie Info
Three bounty hunters run a deadly obstacle course to fortune and glory when they're hot on the trail of a kidnapped heiress who was bailed out of jail by the nastiest bail bondsman in the business. Starring Linda Blair and David Hasselhoff.
Rating:
R
Genre:
Directed By:
On DVD:
Runtime:
Studio:
Vestron Video
Critic Reviews for W.B., Blue and the Bean
There are no critic reviews yet for W.B., Blue and the Bean. Keep checking Rotten Tomatoes for updates!
Audience Reviews for W.B., Blue and the Bean
½
I did not expect to enjoy Bail Out much as it came from a 20 Pack dvd from Walmart. David Hasselhoff and Linda Blair (of The Exorcist fame) star in this extreme 80s action/comedy. Granted in order to enjoy Bail Out you have to turn off your brain and just take it for what it is (but that is common with 80s cinema). The acting isn't as terrible as you would expect and other than some poor editing and audio Bail Out is surprisingly good. It won't wow anyone but Bail Out is one of those surprises of forgotten cinema.
Jonathan Porras
This came on a Catcom double feature set that a friend gave to me, and I must say, it was pretty much garbage, but guess what? It was the good kind of garbage. I really enjoyed it because it was bad. There is a ton of racial stereotyping, bad acting and dialogue, and a laughable action movie of the week vibe to it. It's also full of 80's paraphernalia: enormous cell phones, big hair and macho out the wazoo. It also has a young half naked Linda Blair in it, so it gets points for that. I can't honestly defend it on any sort of sociological level at all, but it's definitely entertaining and worth a watch.
Tim Salmons
Super Reviewer
First, some short movie reviews: [b]The Aviator:[/b] Looks fantastic. I love what they did with the use of colors. DiCaprio and Blanchett turn in great performances, but not Beckinsale. Sags a little due to its length, but still fascinating. Biggest problem - what's the theme? [b]Bail Out:[/b] You know it's going to be a bad movie before the credits are over. First, it was in the dollar store DVD bin. Second, the cast includes David Hasselhof, Linda Blair, and John Vernon. Third, the credits are in the same font as those from the Saget-era "America's Funniest Home Videos". Oh, and during the end credits they don't even bother changing the movie's original title, "W.B., Blue, and the Bean". Yes, this movie is trash. But by golly, it's entertaining trash. There is gratuitous everything, and sensible nothing. If only all bad movies were this great. ======================== I saw Al Sharpton speak on campus last week. Not that I cared about what he wanted to say, of course; I was there for entertainment value only. It was interesting, and he was opinionated, so I think I got my money's worth (especially because it was free). I also have a Hero Bracelet now. Kind of like a Livestrong bracelet, but the money benefits families of troops killed in Iraq, and the bracelet has the name of a deceased soldier on it. I think it's a good cause. [url="http://www.herobracelets.org"]www.herobracelets.org[/url] Finals are almost done. I have one more tomorrow morning, but I'm taking it P/N and it's curved generously, so I'm not too worried. They haven't kicked my ass to badly this year, but I still hate them. Not because they're a lot of work; in fact, they often give me a nice feeling of accomplishment. I just hate what it does to me. I'm isolated, I'm eating alone... of course, everybody else is preoccupied with studying and doesn't want to be social, but it still makes me feel bad. In case you're wondering what I'm doing for spring break, I'm going to Bluff, Utah as part of my school's Alternative Spring Break program. Me and a dozen or so other people will be planting/weeding, and we're camping, too. It's around the Four Corners, and the scenery should be pretty cool. I've never been out that far west before, so I'm really looking forward to it. But I'll be gone starting Saturday, so don't expect to see me around for a week. I was doing the reading for my Human Sexuality final, when I came upon an interesting statistic. A study done in the late 80s/early 90s (I'm not sure when) showed that "39 percent of the 610 college women they surveyed admitted to having said no to sexual advances when they really meant yes and fully intended to having their way." Okay, that's really messed up. And to me, it doesn't mean anything like women are really sluts; it means that people think of sex as a game, and it pisses me off. If we just got rid of all the mind games and bullshit, and were honest with each other about that sort of thing... I don't know, but it would make things better.
Milhouse Vanhouten
W.B., Blue and the Bean Quotes
There are no approved quotes yet for this movie.
Discussion Forum
Discuss W.B., Blue and the Bean on our Movie forum!