You might also like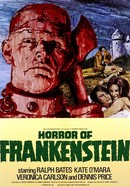 The Horror of Frankenstein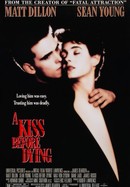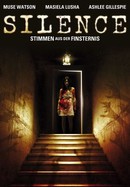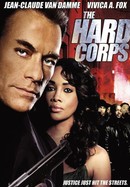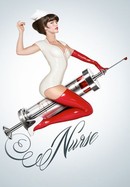 Rate And Review
When Animals Dream Videos
When Animals Dream Photos
Movie Info
Teenage Marie lives on a small island with her father and catatonic mother. Virtually friendless and sullen, Marie begins to experience frightening changes in her body that mark her as a dangerous threat.
Critic Reviews for When Animals Dream
Audience Reviews for When Animals Dream
I wish there were more elegant and subtly effective films operating to expand this specific mythology the way this film does.

This is a better movie than the rating would imply. This is really more of a drama about a teen's sexual awakening, as the description here mentions, coupled with the fact that this awakening unleashes a monster within her, something that she inherited from her mother and the film looks at how she, and her father, adjusts to her changes and their attempt to keep the rest of the rural town from finding out. What I like about this film is that, even though it's artsy, and there's nothing wrong with that, it moves at a good pace. It's only 85 minutes long, so you'd think it would have to move at a good pace, but the length has nothing to do with how well-paced a movie is. You can have a two hour movie that feels like it's half as long as that. The thing in some art house films, and I enjoy them when they're great as much as anybody, is that sometimes they're so poorly paced that an 80 minute movie ends up feeling like 180 minutes. It's not that they're bad, it's just that they drag scenes on for far too long past their breaking point. This movie, however, ends up feeling rather short in comparison. Which, to me, was a problem. I don't know why, but I felt that more time could've been spent on character development. Like showing the father struggle more to maintain the normalcy after Marie finding out what she is. You get some of it, of course, this man has, surely, spent most of his adult life looking after both his wife and his daughter due to their conditions, so there's something there that you can play with. Not that I blame the movie for keeping things short and sweet, it's just that the film's characters end up lacking real depth. It's not that they're one-dimensional, because they're not, but they don't feel like fully formed characters. They're on their way, but they're not quite there yet. There's a requisite love subplot, but it does works in these setting as it does showcase a side to Marie that she never knew she could have, so it's actually beneficial, though not by much, to the overall arc. The film is also beautifully shot and the acting is real solid. I also liked the fact that while it's obvious that Marie is a werewolf, she never like fully transforms into the traditional werewolf, where it's either CGi or a person under a costume. The problem with a lot of these CGi, or costumed, werewolves comes in the fact that there's a certain disconnect from the character and the monster that's horrifically killing all these people, because you know it's not the same person, or character. This film, smartly, shows a change in Marie's appearance but not to the point where you completely forget that it's her that's doing this. There's not that disconnect, so I thought that was cool and something I wish more films like this did more of. While the film's brevity is part of its strength, it also ends up being part of its weakness as you never really get to see the characters at their most effective. Which is a shame, but I still really enjoyed this movie. I say this often, but this is a really good good movie. It might not make sense to you, but it does to me. I'd recommend it to horror geeks, it's not gonna be something that manages to appeal to a broader audience like Paranormal Activity.
Quotes
There are no approved quotes yet for this movie.