White Lies
(2001)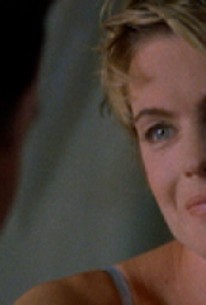 AUDIENCE SCORE
Critic Consensus: No consensus yet.
Movie Info
A woman looking to get away from her problems finds they've followed her into the wilderness in this suspense thriller. Liz Bartlett (Monika Schnarre) is newly single after divorcing her husband, a split that was not especially cordial after she delivered damning testimony in court that resulted in his being convicted on robbery charges. Liz was recently attacked in a parking garage, and believes someone is out to get her, possibly in cahoots with her ex. Liz's best friend Barbara Tate (Erika Eleniak) is sympathetic to her problems, and thinks she needs some time away from the city; Barbara is going to spend a few days at a cabin in the woods she's thinking about buying, and she invites Liz to tag along. Shortly after they arrive, a sudden snowstorm hits the area, and Liz and Barbara discover they're trapped in the cabin -- and that whoever has been following Liz has tracked them out to the woods. White Lies (also screened as Snowbound) also stars singer and songwriter Jann Arden in a supporting role as a meddling neighbor.
Rating:
R
Genre:
,
Directed By:
Written By:
In Theaters:
On DVD:
Runtime:
Studio:
Nomadic Pictures
News & Interviews for White Lies
Audience Reviews for White Lies
Really bad acting. I figured this one out almost immediately.
Erin Collins
Super Reviewer
½
"We're so afraid of offending someone we've dumped our own culture. If you ask me, trading Jesus for Frosty the Snowman was a bum deal." "If you're white you're automatically racist unless you struggle against it" The start of this movie and the end of it are like two different movies. In the beginning it's all about the whites who are persecuted and how their voice needs to be heard. In the end it shows the nazis as killing thugs. It's really similar to 'American History X'. This was pretty dead on. Anyone who's proud of their country or says anything about how they're pissed off that English is becoming a second language and how white's are becoming the minority are instantly labeled racist. Maybe they are, but "racist" or not they should be as protected as anyone else. They have the right to speak out and say whatever the hell they want to. Free speech shouldn't just cover shit that people want to hear. This is a movie about people who get persecuted for standing up or what they believe in. (The messed up part is that if they were any other race other than white this would be a 5 star movie, right?) The first half isn't a typical skinhead movie, and if ever was a pro-nationalist movie this is it. It advocates non-violence but still holds onto it's values which is pretty hard to do. In the end, though, it's the same as every other one, the skinheads turn psycho and start the killing. Then everything they fought for is negated by the stupidity of the few. (in real life all skinheads are killing nazis, Martin didn't kill anyone...) One after thought, if you hate skinheads... how is your racism any better than theirs? (yeah yeah yeah skinheads are not a race, but you get the point). In the end this movie was pretty great. I thought the skinhead community was into this, but it really doesn't show them in a good light at the end...
John Trifiletti