Wild Combination: A Portrait of Arthur Russell
(2008)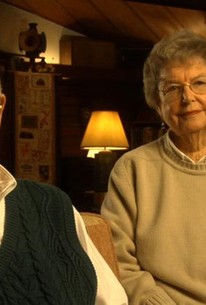 AUDIENCE SCORE
Critic Consensus: No consensus yet.
Wild Combination: A Portrait of Arthur Russell Photos
Movie Info
With his documentary Wild Combination: A Portrait of Arthur Russell, director Matt Wolf etches out a biographical portrait of avant-garde musician, artist, and disco producer Arthur Russell, who died of AIDS at age 40 in 1992. Though Russell was a classically trained composer and cellist with an almost encyclopedic knowledge of indigenous Indian music, this performer quickly branched off in a more offbeat and unusual direction. The Oskaloosa, IA, native fixated on such counterculture icons as John Cage and Timothy Leary at an early age, then ran away from home during adolescence and joined a Frisco-based Buddhist group. Russell became acquainted and associated with poet Allen Ginsberg, then moved to New York City, where (like Cage) he established himself as a veritable fixture in the underground music scene and worked as the music director for The Kitchen. By the mid-'70s, Russell began producing prescient disco records in the pre-Gibb days, under colorful pseudonyms such as Indian Ocean and Loose Joints. Unfortunately, he never culled the devoted following that he deserved until about 15 years after his death. Wolf employs a fractured film-essay style throughout the film, intercutting such materials as archival footage, extracts of musical compositions by Russell, and revealing interviews with Russell's family. Thematically, the director uses the tale of Russell's colorful life as a springboard into investigations of broader subjects and themes including gay lifestyles in the early AIDS era, the sociocultural landscape of Manhattan (and the cultural underground) during the 1970s and '80s, and the importance of staking out new directions in art and music for an innovative mind such as Russell's.
Critic Reviews for Wild Combination: A Portrait of Arthur Russell
Audience Reviews for Wild Combination: A Portrait of Arthur Russell
I'm always wary of these congratulatory documentaries on eccentric figures, but Wild Combination contains 80 minutes of the most finely paced and beautifully put together material I've ever seen in a music documentary. The filmmakers managed to make a film with the same enigmatic and mysterious qualities of its subject. By splicing in bootleg videos of Russell performances, the film shows us how out of place and special Russell was in this world.
Chad Wheat
It doesn't really tell you anything that you can't find in a cursory read of any of his biographies available online, and in that sense it's not really much more than a really well-produced episode of vh1's behind the music, but at the same time it's buoyed up by the sheer genius of arthur's music and with some great imagery to go along with it. If you don't know anything about him, this is a great place to start... as for me, I was among the untold throngs of curious record store clerks who were initiated into the world of his genius when that comp on soul jazz records came out back in 2004. after looking up his story that year, it was very clear to see how his art was impacted by a life of isolation, eccentricity, perfectionism, paranoia, disease, tragedy, and fear of success balanced by an obsession with mainstream pop music forms. I think that listening to him for all those years with that in mind made him pop out as even more vulnerable, even more human. Watching this movie was like a refresher course on why I find his recordings so beautiful too bad it doesn't feature any performances of what is, in my humble opinion, his best song: "lucky star".
Andrew Newton
A very well made doc about a slightly obscure but worthy subject. I only know about Arthur Russell because I currently work and live in his hometown of Oskaloosa, IA---but the film made me want to check out his music---which I imagine was one of its goals.
Jacob Rosdail
Wild Combination: A Portrait of Arthur Russell Quotes
There are no approved quotes yet for this movie.