You Belong to Me
(2007)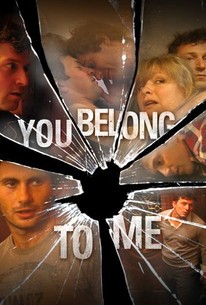 AUDIENCE SCORE
Critic Consensus: No consensus yet.
Movie Info
A man who has developed an unhealthy obsession with a former lover becomes the focus of someone with evil on their mind in this independent thriller. Jeffrey (Daniel Sauli) is an architect who is sharing a flat in New York City with his friend Nicki (Heather Alicia Simms). One day, Jeffrey picks up a handsome man named Rene (Julien Lucas), but after spending the afternoon making love, they're interrupted by Nicki, and with the mood broken, Rene announces he wasn't interested in anything more than a one night stand. Jeffrey can't get his mind off Rene, and when he sees him on the street one day, he follows him. After discovering where Rene lives, Jeffrey learns that one of the apartments in his building has recently become vacant, and he decides to move in. While Nicki and Rene are both outraged by Jeffrey's behavior, which borders on stalking, Jeffrey soon discovers he has more to worry about than what his friends think of him. The previous tenant of Jeffrey's flat has gone missing, leaving his belongings behind, and after a hysterical visit from the missing man's lover, Jeffrey begins to wonder why landlady Gladys (Patti D'Arbanville) was so eager to have him move in right away -- and why she stops by so often. You Belong To Me was the first feature film from writer and director Sam Zalutsky.
Critic Reviews for You Belong to Me
There are no critic reviews yet for You Belong to Me. Keep checking Rotten Tomatoes for updates!
Audience Reviews for You Belong to Me
When stalking goes wrong. Jeffrey becomes clingy to a one night stand and follows him back to his apartment. Once there, he meets the landlady who thinks he is viewing an empty apartment. On a whim and a crazy, Jeffrey decides to leave his room-mate and up sticks in an effort to woo his unrequited love. Sadly his new landlady is a whole lot psycho than he is. Da da Dahhh! Oh I am a victim to this film's exciting trailer and premise. Who knew it would be so boring. It lays it self out to be a psychological horror, but it's just a bit to ridiculous to be scary or unnerving. Boring and ridiculous would be the words. AVOID.
Graham Beilby
½
Suspenseful indy that kept me interested through the whole thing. The ending needed just a little more closure, but otherwise it was pretty good.
Shane Raatz
½
For a low budget film it packs a wallop. Very well acted by the entire cast. Great tense atmosphere, the story develops nicely and is filled with surprises.
James Higgins
You Belong to Me Quotes
There are no approved quotes yet for this movie.
Discussion Forum
Discuss You Belong to Me on our Movie forum!