Yuryeong (Phantom: The Submarine)
(1999)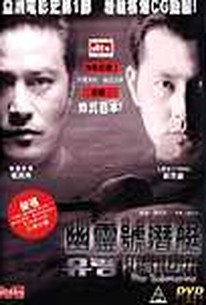 AUDIENCE SCORE
Critic Consensus: No consensus yet.
Movie Info
A renegade Korean submarine threatens to nuke Japan in this high-octane suspense drama. After getting court-martialed and sentenced to death for slaying a deranged superior officer, protagonist Lee Chan-suk (Cheong We-seong) finds himself sentenced to life on the Phantom, South Korean's first nuclear sub. Branded 431, Lee leaves port under the command of an old, hoary captain assigned to investigate reports that the Japanese are building their own nuclear sub. On the way, crazed first mate 202 kills the captain. Arguing that the desperate act is needed to restore Korean pride after a century of Japanese colonization and American exploitation, he plots to launch a nuclear strike against Japan. In order to accomplish his dastardly plans, however, he needs both launch keys, and one was entrusted to 431 by the captain just before he died. 431 prudently hides somewhere in the sub's bowels while 202 resolves to nuke Japan by any means necessary. Phantom, the Submarine was screened at the 1999 Pusan Film Festival. ~ Jonathan Crow, Rovi
Critic Reviews for Yuryeong (Phantom: The Submarine)
There are no critic reviews yet for Yuryeong (Phantom: The Submarine). Keep checking Rotten Tomatoes for updates!
Audience Reviews for Yuryeong (Phantom: The Submarine)
Phantom: The Submarine may not be anything spectacular when it comes to the story, the acting, or the directing, but everything is good enough to make this a worth while watch.
At 1 hour and 40 minutes, this movie moves at a moderate to slow pace the entire time. It doesn't feel like a slow drag though. The movie finds a way to move along rather quickly, even though 99% of the time is spent on a submarine. That's right. The title says it all.
The story is easy to follow and it does a nice job at leaving you in the dark. At least for the first 45 minutes. You don't know the purpose of what is happening and you don't know what really is to come. Once you reach the second half, everything starts to make sense and you just wait to see what will happen in the end.
The action adventure aspect of this flick is a tad deceiving, since there isn't a whole lot of it. There is a great submarine action sequence in the latter half, but that is pretty much it. It leaves me wanting more.
Along with the action there is the suspense scenes. I'll just say that there is a good suspenseful scene at the 1 hour mark. You can't miss it.
The acting is quite good. Woo-sung Jung pulls off the lead as he has done in other films and Min-su Choi is a good choice for the captain. As seen in other films, Woo-sung tends to be a little less animated when it comes to showing his emotions, but it works out nicely in here.
While the scenery is lacking and the pace is slow, the story, albeit somewhat political, is able to make up for this.
Yuryeong (Phantom: The Submarine) Quotes
There are no approved quotes yet for this movie.
Discussion Forum
Discuss Yuryeong (Phantom: The Submarine) on our Movie forum!