Zemlya (Earth) (Soil)
(1930)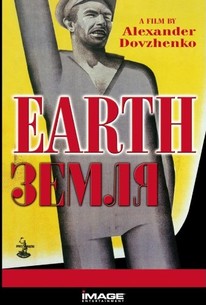 Zemlya (Earth) (Soil) Photos
Movie Info
Earth (AKA Zemlya) is the third of Soviet director Alexander Dovzhenko's "Ukraine tetralogy" (Zvenigora (1928), Arsenal (1929), and Ivan (1932) are the other films in the series). The story tells of a group of farmers in a Ukrainian village, who unite to purchase a tractor. The leader of the peasants is later killed by a kulak, or landowner, who dislikes any form of united front that might pose a threat to his long-established authority. The events fade into memory, but the long-ranging effects of the peasant "revolt"--like the Earth itself--last forever. ~ Hal Erickson, Rovi
Critic Reviews for Zemlya (Earth) (Soil)
Audience Reviews for Zemlya (Earth) (Soil)
½
[font=Century Gothic][color=red]"Earth" and "The End of St. Petersburg" are two silent films made in the Soviet Union in 1927 and 1930, respectively. They were made to advance certain political feelings of the state, but what makes them better than mere propoganda, is the power of the images involved. "Earth" is about the introduction of machinery to a rural village. "The End of St. Petersburg" starts out in pre-revolution Russia, as workers are forced to migrate to the title city in search of work. What they find is a city of workers that are being starved by the capitalists. St. Petersburg, here represents, capitalism, which comes to an end in Russia with the Russian Revolution. I prefer "The End of St. Petersburg" because of a better story.[/color][/font]
½
Dovzhenko gets to show off his filming techniques, but the story isn't all that interesting, and the movie is very slow and boring. I didn't care for this at all.
A great looking and amazingly edited Russian silent film about poor farmers vs. rich farmers. It needed more title cards and story, but the editing is way before it's time. That's the Russians for you.
cody franklin
Super Reviewer
Zemlya (Earth) (Soil) Quotes
There are no approved quotes yet for this movie.