30 Rock: Season 5
(2010-2011)
SEASON: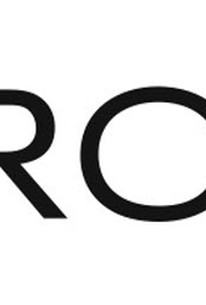 Episodes
Air date: Sep 23, 2010
Season 5 opens with Jack interfering with Liz's blooming romance with Carol (Matt Damon) in an effort to help her finally win a man's heart. There's give-and-take in Jack's own love life when Avery revamps his apartment. Meanwhile, Tracy copes with Kenneth's termination as NBC page, and Jenna emerges as a new "TGS" producer.More
Air date: Sep 30, 2010
Liz is stunned to discover she's now turning men's heads and uses her newfound confidence to win over a fastidious editor (Paul Giamatti). Meanwhile, Jack is determined to teach Avery's unborn son the ropes of life; Tracy gears up for his wife's delivery; and an enigmatic man takes on Kenneth's page duties. Elizabeth Banks, Brian Williams and Kelly O'Donnell guest star.More
Air date: Oct 7, 2010
Jack goes before Congress, hoping to use his wiles and charm in a discussion of NBC's merger with KableTown. When a congresswoman (Queen Latifah) pushes for more diversity in the programming, Jack turns to Tracy to develop ideas. Meanwhile, Liz butts heads with her writing staff; and Jenna supports Kenneth's return to the page program. Rob Reiner guest stars.More
Air date: Oct 14, 2010
Liz fumes during show night when the "TGS" gang all forget that it's her 40th birthday. Meanwhile, Tracy concludes that it's hilarious whenever an actor breaks character and laughs, so he does just that---all night. And Jack strains in his efforts to cease drinking during Avery's pregnancy. Julia Louis-Dreyfus and Matt Damon guest star. The episode was originally broadcast live.More
Air date: Oct 21, 2010
Jack basks in a perfect day brimming with success and good fortune, so he tries to use his winning streak to save Liz and Carol's relationship. Meanwhile, Jenna and Kenneth enlist the services of one Kelsey Grammer (appearing as himself); and Tracy works on a commercial.More
Air date: Nov 4, 2010
Jack works to set relationship boundaries with Liz to placate Avery. Meanwhile, Liz tends to her visiting father (Buck Henry), who's mired in a life crisis. And Tracy views his own video obituary, then sets out to reinvent himself. Not to be outdone, Jenna produces her own video obit.More
Air date: Nov 11, 2010
Jack rocks the vote, manipulating a congressional election to help a particular candidate (John Slattery), thereby leveraging advantage for the network. Meanwhile, a perfect pair of new jeans gives Liz confidence; Tracy organizes a Golden Globe event with Jenna's help.More
Air date: Dec 2, 2010
When Liz worries that her relationship with Carol is fizzling, Jack suggests that she consult a therapist, but she reaches out to Kenneth instead. Elsewhere, Jenna and Paul (Will Forte) celebrate an anniversary; and Tracy tries to lure Jack into investing in his son's theme restaurant.More
Air date: Dec 9, 2010
Liz and Avery try to persuade Jack to disclose two secrets he's been hiding from his mother, who visits for the holidays. Then, Liz tries to repair Jenna's relationship with Paul (Will Forte); and Tracy tries to block his film's release because it undermines his newly invented serious persona. Alan Alda and Elizabeth Banks also guest star.More
Show More Episodes
Tv Season Info
Season 5 of the sitcom, which takes place backstage at a network sketch-comedy series, is accented by an episode that, as its "The Live Show" title suggests, was broadcast live on both the East and West coasts. Story arcs include head writer Liz (Tina Fey) flying through some turbulence in her relationship with airline pilot Carol (Matt Damon), whom she met at the end of Season 4; and Jack (Alec Baldwin) struggling with the responsibilities that come from being a new husband and expectant father. In other events, budget cuts impact the staff; a pre-taped disaster telethon goes wrong; and the show is threatened with cancellation. Guest stars include Margaret Cho, Paul Giamatti, Kelsey Grammer, Tom Hanks, Buck Henry, Ken Howard, Michael Keaton, Rob Riggle and Susan Sarandon.
Network:
NBC
Premiere Date:
Sep 23, 2010
Executive Producers:
Audience Reviews for 30 Rock: Season 5
There are no featured audience reviews yet. Click the link below to see what others say about 30 Rock: Season 5!
Discussion Forum
Discuss 30 Rock on our TV talk forum!