How Titus Pullo Brought Down the Republic
EPISODE: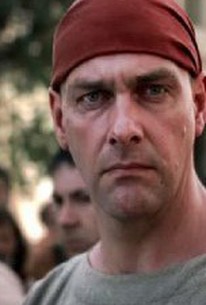 Episode Info
Caesar (Ciarán Hinds) sends the gruff Mark Antony (James Purefoy), back to Rome to serve as People's Tribune. Vorenus (Kevin McKidd) and Pullo (Ray Stevenson) accompany him, and are charged with returning Octavian (Max Pirkis) to his mother, Atia (Polly Walker). Invited to dine at Atia's home, Vorenus expresses his strong belief in the divinity of the Republic, while, prompted by Octavian's astute appraisal of Caesar's mindset and the state of the empire, Titus proclaims that he would follow Caesar if he rebelled against the Republic. Vorenus returns home to his wife, Niobe (Indira Varma), whom he has not seen in more than eight years. He finds her cradling an infant, and immediately assumes the worst. She tells him that the baby is his grandson by his eldest daughter, who is now 13. Pullo spends his first day in Rome whoring and gambling, and runs into some trouble deep in Pompeian territory. Pullo murders a man who cheats him at dice and is critically injured in the ensuing melee. He makes his way to Vorenus' home, and Vorenus brings in a doctor who performs a gruesome operation on Pullo's skull. As he recovers, Niobe confides in Pullo, telling him how much she's missed her husband, but bemoaning the lack of affection Vorenus has shown his family since his return. Antony meets with Pompey (Kenneth Cranham) and members of the Senate at Atia's house, and insults them with Caesar's demands, according to the general's plans. Pompey decides to issue an ultimatum to Caesar in the Senate, and enlists the reluctant Cicero (David Bamber) in his cause. Caesar is ordered to surrender or be declared an enemy of the Republic. The senators are counting on Antony's veto, but pandemonium erupts before Antony can say his piece. Caesar decides to march on Rome.
Discussion Forum
Discuss Rome on our TV talk forum!