Marcus Garvey: Look for Me in the Whirlwind
EPISODE: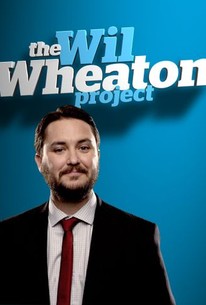 Episode Info
Marcus Garvey was one of the first and most important African-American leaders of the 20th century. Born in Jamaica in 1887, Garvey began studying African culture and history in England, and in 1914 founded the Universal Negro Improvement Association, a pioneering organization advocating empowerment and equal opportunities for blacks. Garvey moved to the United States in 1916 and founded The Negro World, a newspaper for African-American readers that espoused pride and solidarity among African-Americans. Garvey also founded the controversial "Back to Africa" movement, based upon Garvey's belief that blacks would never receive true equality and justice in a nation ruled by whites and should repatriate to the land of their ancestors. While Garvey became a popular and respected leader in the black community, he also became involved in a number of ill-advised business ventures; FBI head J. Edgar Hoover, no fan of Garvey's black nationalist politics, began an intense investigation of his affairs, which led to Garvey's deportation after a conviction for mail fraud. Marcus Garvey: Look for Me in the Whirlwind is a documentary that chronicles Garvey's rise to prominence and the lasting importance of his message, while also offering an unblinking look at the poor business acumen and personal arrogance that led to his downfall in the United States. Marcus Garvey: Look for Me in the Whirlwind was directed by Stanley Nelson, who previously helmed an acclaimed documentary about the history of the African-American press, The Black Press: Soldiers Without Swords.
Cast

Marcus Garvey: Look for Me in the Whirlwind Photos
Discussion Forum
Discuss American Experience on our TV talk forum!