The Murder of Emmett Till
EPISODE: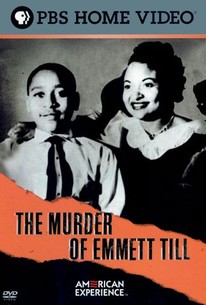 Episode Info
In August 1955, Emmett Till, a 14-year-old black youth from Chicago, was visiting relatives near the town of Money, MS. Leaving a small grocery store, Emmett allegedly whistled at the white woman behind the counter. Though he didn't know it at the time, the teenager had broken a cardinal rule in the Jim Crow South -- and within a few days, his battered and mutilated body was found in the Tallahatchie River. After an all-too-speedy trial, the white men accused of murdering Till were acquitted, but a few years later unashamedly "confessed" to their crime in a national magazine. Emmett's mother Mamie Till Mobley had known all along that a black person could not expect fair treatment in the lily-white South, but she was not about to bury the incident along with her son's body. Grimly and defiantly, Mamie insisted that Emmett's body not be cosmetically altered by the undertaker, but that the boy's ravaged and befouled corpse be displayed in an open coffin for all to see. Photographs of this grisly site were widely distributed by the leading black-oriented publications of the period, eliciting nationwide outrage from blacks and whites alike. As an end result of Emmett's horrible death, the comparatively dormant Civil Rights movement of the late '40s and early '50s was suddenly jump-started back to life. The winner of the Grand Jury Prize at the Sundance Film Festival, the 60-minute documentary The Murder of Emmett Till made its public-TV debut as part of the American Experience anthology in January 2003 -- a scant few weeks after the death of Mamie Till Mobley.
Cast

The Murder of Emmett Till Photos
Discussion Forum
Discuss American Experience on our TV talk forum!