New York: A Documentary Series - The Center of the World (2002-Present)
EPISODE: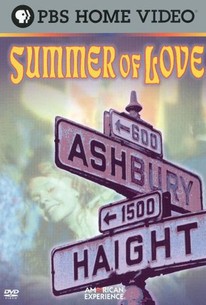 Episode Info
The three-hour documentary Center of the World is part of producer/director Ric Burns' massive 14 1/2-hour filmed history of New York City. More specifically, this film is an outgrowth of the five-minute coda to Burns' previous effort The City and the World: 1945 to Present, hastily added to acknowledge the horrendous terrorist attack of September 11, 2001. Center of the World focuses on the World Trade Center, from its embryonic inception in 1946 through the finalized design submitted by architect Minoru Yamasaki in 1962, and on to the construction of what would become Manhattan's tallest, most awe-inspiring and most controversial skyscraper structure. (For every commentator who admired the WTC, there was one who dismissed it as mere "aluminum siding.") The last 45 minutes of the film concentrates on the destruction of the Twin Towers and the aftermath of the tragedy, with a subliminal subtext suggesting that the attack may have been inadvertently brought about by the "economic imperialism" of the United States (though this theory is heartily rejected by several of the notables interviewed for the film). Among those offering commentary on New York City in general and the WTC in particular are journalists Mike Wallace, Pete Hammil, and Jimmy Bresliln; former mayor Mario Cuomo; history professor and frequent Burns collaborator Niall Ferguson; and Kenneth Jackson, president of the New York Historical Society. Center of the World made its American TV debut as an episode of the PBS anthology American Experience.
New York: A Documentary Series - The Center of the World (2002-Present) Photos
Discussion Forum
Discuss American Experience on our TV talk forum!