Remember the Alamo
EPISODE: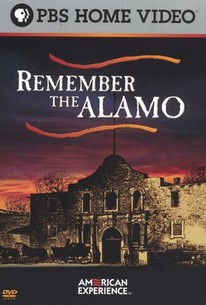 Episode Info
In the 1830s, Texas was under the control of Mexico, but as an increasing number of Mexicans began to immigrate to Texas alongside the substantial community of Americans who had come to settle the territory, Mexico began to more aggressively assert its rule; however, the new American settlers began to chafe under Mexican authority, and the Mexican-Texans (or Tejanos) were forced to choose a side as the conflict grew into a war for Texan independence. The battle of the Alamo became a pivotal event in this conflict, and Remember the Alamo is a documentarythat looks at the events which led up to the battle, as well as its consequences. Produced for the PBS series The American Experience, Remember the Alamo aired in 2003 to coincide with the release of The Alamo, a fictional reworking of this true story.
Cast

Remember the Alamo Photos
Discussion Forum
Discuss American Experience on our TV talk forum!