Minik, the Lost Eskimo (Episode 6)
EPISODE: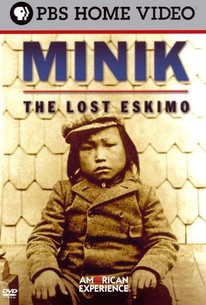 Episode Info
Though innumerable American history books have praised the doings of polar explorer Robert Peary over the years, few relayed a heartbreaking and seldom-publicized story tied directly to Peary's accomplishments. In the spring of 1897, Peary arrived in New York City, with a ship full of Greenland-born Eskimos in-tow. Peary dropped the immigrants off in Manhattan (fully unaware of the ramifications of such an act), then promptly turned around and hearkened back to the North Pole. Left to fend for themselves in New York City, the Eskimos fared poorly; they experienced extreme difficulty adjusting to the climate and urban lifestyle, then quickly grew ill and weak, and died off, one-by-one - all except for the last survivor, a seven-year-old Eskimo boy named Minik. For over ten years, Peary persisted in his efforts to reach the North Pole, while Minik tenaciously struggled - with little success - to adapt to his surroundings as a fish-out-of-water in New York City. Axel Engstfeld's documentary American Experience: Minik, the Lost Eskimo cross-cuts between the two men's stories, revealing how one meeting between them irreparably altered each individual's life.
Cast
Minik, the Lost Eskimo (Episode 6) Photos
Discussion Forum
Discuss American Experience on our TV talk forum!