The Education of Gore Vidal
EPISODE: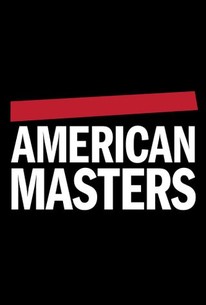 Episode Info
Always his own best audience, celebrated author, social critic, and self-described political "nag" Gore Vidal also proves the ideal master of ceremonies (via film clips from an extended interview) for this biographical documentary. From the vantage point of his villa in Ravello, Italy, Vidal recalls his own tempestuous life and career, all the while dispensing caustic barbs aimed at the country of his birth, "The United States of Amnesia." The author's most famous literary works are touched upon, notably his Broadway plays +Visit to a Small Planet and +The Best Man; his iconoclastic historical novels Burr and Lincoln; and, of course, his once-scandalous best-seller Myra Breckenridge. Also given ample airspace are Vidal's many plunges into the political arena (a natural outgrowth of his heritage, coming as he did from a long line of Tennessee public servants), including his unsuccessful run for office; his ceaseless verbal assaults on the nation's Founding Fathers ("hucksters who were posing for history"); his shocking comments on the Kennedy clan during a 1973 telecast of The Dick Cavett Show; and his notorious 1968 TV confrontation with William F. Buckley, which degenerated into a vicious name-calling session, a lawsuit, and a public apology from Buckley. Several of Vidal's friends, associates, and admirers appear on camera, notably actors Eli Wallach, Paul Newman, Joanne Woodward, Tim Robbins, and Susan Sarandon, all of whom read passages from his novels. All in all, this is a fascinating glimpse into the psyche of a man described by one associate as a "nasty, witty, shrewd, contemptible fellow," and by other acquaintances as a warm, personable, caring gentleman. Previewed at the Sundance Film Festival January 20, 2003, The Education of Gore Vidal made its TV debut six months later as part of PBS' American Masters anthology.
Discussion Forum
Discuss American Masters on our TV talk forum!