Arthur Miller, Elia Kazan and the Blacklist: None Without Sin
EPISODE: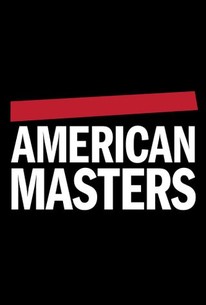 Episode Info
The relationship between Pulitzer Prize-winning playwright Arthur Miller and Oscar-winning director Elia Kazan went far beyond their professional association. In addition to the fact that Kazan directed Miller's earliest Broadway hits, +All My Sons and +Death of a Salesman, both men held many of the same political and ideological beliefs -- and both were enamored of blonde bombshell Marilyn Monroe (whom Miller ultimately married). Their friendship came to an abrupt end in 1952, at the height of the so-called Communist witch hunt conducted by the House Un-American Activities Committee. Although Miller refused to name names before the HUAC, and was blacklisted from Hollywood as a result, Kazan (after much anguished soul-searching) cooperated by offering testimony against former left-wing associates, and his film career continued. In the years that followed, both men came to grips with their experiences before the HUAC in their art: Miller wrote a play called +The Crucible, which drew obviously parallels between the 17th-century Salem Witch Trials and the Red Scare of the 1950s, while Kazan helmed a film called On the Waterfront, which many perceive to be the director's passionate self-defense for testifying as a "friendly witness." Ultimately, Kazan and Miller settled their differences, but though they would work together again, their close off-stage relationship had been permanently damaged. Featuring archival footage, commentary from prominent film and theater historians, and eyewitness recollections by such ex-blacklistees as actors Marge Redmond and Lee Grant, the scrupulously fair and even-handed two-hour documentary Arthur Miller, Elia Kazan and the Blacklist: None Without Sin made its American TV debut as part of PBS' American Masters anthology.
Cast

Discussion Forum
Discuss American Masters on our TV talk forum!