American Ripper: Season 1
(2017)
Where to watch
Buy
Buy
Buy
Case Histories on Masterpiece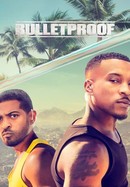 Rate And Review
American Ripper: Season 1 Photos
Audience Reviews for American Ripper: Season 1
I binged the entire show one night only to end up disappointed with the final episode. It turns out Holmes is buried in Holmses' tomb. I took the entire thing with more than a few grains of salt but I did enjoy the ties they drew with Jack the Ripper. Seems as credible as many of the other theories and more so than some. Harmless fun.

I found this show fascinating. I watched every episode and was looking for a second season. I feel sure that more evidence would be found either pro or con for H H Holmes being Jack the Ripper. Either way the parallel "careers" of these two infamous killers held my intense interest.

This series was no better then Oak Island. While a good over view of the H.H Holmes case they did not come close to proving the links to Jack the Ripper. Each episode ends with a "cliff hanger" only to be dismissed in the first 5 mins of the next episode.

I gave a 5 star rating on the fact that Mr. Mudgett & Miss Fox uncovered more evidence connecting HH Holmes and JTR are one in the same. Including uncovering more victims killed by JTR/ HH Holmes during the world's fair...I feel Penn University & London botched the evidence. Leaving more question's then answer's. The History Channel completely dropped the ball in the final episode 8..They need to finish this in a proper way.. A season 2.. Get permission to dig up under the ground's post office. Where the Murder Castle once stood. Dreg the Chicago River. In front of the cement factory once owned by HHHolmes.

While it seems the show was made for those with basic knowledge of history I enjoyed it very much, aa an advid victorian/edwardian era buff American ripper continues to draw me into the history of H.H. Holmes and Jack The Ripper, circumstantial evidence or not, this show is a current favourite of mine.

While the identity of Jack the Ripper will never be known for sure, there is some interesting circumstantial evidence in this series...more than anyone else has come up with. If you enjoy true crime documentaries, this is one that shouldn't be missed.

Let's rehash old evidence and drag you through 8 episodes of crap and leave you hanging as the show ends. Horrible!