Angel From Hell: Season 1
(2016)
You might also like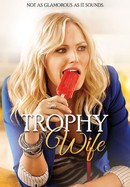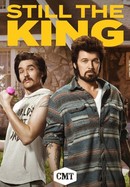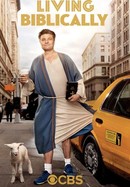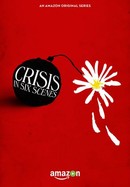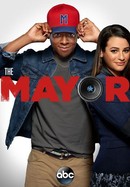 Rate And Review
Angel From Hell: Season 1 Photos
News & Interviews for Angel From Hell: Season 1
Audience Reviews for Angel From Hell: Season 1
Jane Lynch is so bad! My God I had to go back to review this, just to remind everyone!

Are the only people that rate things on rotten tomatoes brain dead 13 year olds that don't live in this world. If the show doesn't have some evil male straw man and a "perfect girl" that is terrible to everyone and goes completely unchecked then the show doesn't get a good review. I'm starting to think rotten tomatoes is for stupid people with no moral compass

Uncomfortable, unusual, and uncommonly funny!

ratings said j .l.'s character was obnoxious......not the character's fault...j.l. is obnoxious in person

Like Jane but bad writing

Fairly entertaining, love Jane Lynch, ridiculous that it was pulled before the season even finished. If there are more episodes, they should at least be aired.

Very funny. Maggie Lawson and Jane Lynch do an excellent job -- great chemistry! One of the funniest, quick-witted shows in a long time.

Buried under all the kazoo-in-mouth, cymbals-on-knees, whomping on a big bass drum cacaphony of lampoon silliness there appears to be a genuine attempt to portray the character's struggle with her demons & the... nah. Can't do it. This programme had a glimmer- a wee kernel mind you!- of potential when the photo of Lynch's character at the birthday party 25 years ago was seen at the end of the pilot. But even that wondrous moment of what if was droned aborning by the beastly writing & direction of Lynch as crass, crude & utterly lacking manners or impulse control. Whether it be by a genuine lack or contempt in her 'free spirit' counterbalance to Dawson's uptight professional, it comes off as a ham fisted vaudevillesque attempt at humour. It reminds me of a bad joke about the US Marines which uses their stereotypically unsophisticated nature as the foundation for the punchline.

Besides being a huge Jane Lynch fan, this show is lighthearted, fun and just what I like to make me laugh. I've read other reviews that condemn it as blasphemous to Christianity. Give it a break people, sit down and watch it for what it is -- humerous. It's not making a statement. What the world needs now is laughter, so bring it on.

We thought Amy (Jane Lynch) was really brilliant. We enjoyed the show.