Animal Kingdom: Season 1
(2016)
You might also like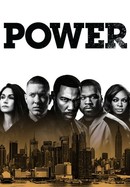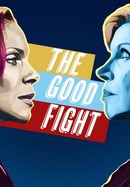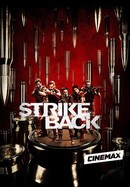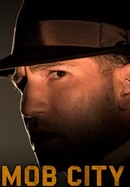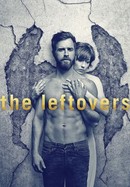 Rate And Review
Animal Kingdom: Season 1 Photos
News & Interviews for Animal Kingdom: Season 1
Audience Reviews for Animal Kingdom: Season 1
WE LOVE this show!!! Action packed and Ellen Barkin is excellent as the lead character and Mo(b)m boss.

Good characters pull this series together,but the movie Animal Kingdom is where it's at.

If you havent yet binged this is one than you shouldn't miss and get on it. It's creators have scripted a well versed world of intensity that keeps you bolted to the edge of your seat wanting more while maintaining all the general aspects of broken families. This is one of those series you pause to use the bathroom or make popcorn because you don't want to miss anything. The characters are well played, it's believable, and has all the intrinsic features the general populous expects from a show like this. I cannot wait for season 5 and I hope they will keep it filming longer. Too many great shows cut short on life I hope this isn't one of them. Click that remote and get watching.

Trying too hard to act tough.. but they aren't. Only Pope and smurf are scary because they're crazy, all the rest are average pretty boys acting tough.

Underrated, because it's awesome!

Good to finally see women in a power position. Not the hero's girlfriend. Which in this series the females have the smarts and use the men's muscle. Lot s and lots of eye candy for female viewer. Finally!!!!! I was obsessed! Loved it ! Bit like a few families I grew up with. Thank God that life's over . Great great show. I want more .

Hard to take Ellen Barkin seriously. Her face doesn't move. None of the characters matter to me. The writers have no clue about police investigations or how to be a criminal. The great ideas of these people would have them in jail the next day.

I will admit when I first saw previews 4 seasons ago I wasn't that motivated to watch this then new show. I would see previews for episodes along the four seasons and every now and then Id be like I need to watch this show and Id move on. Then Twitter blew up with Ellen Barkin aka Smurf being shot and I looked up the show on Amazon Prime. Now Im a binge watching junkie and I cant quit watching. Im kicking myself for not watching before. Hands down one of the best shows ever! Ellen Barkin and her boys are a force to be reckoned with! J is a smart kid that I look forward to getting to know and cant wait to see grow into a man thats going to wreak havoc on the family that turned their back on the daughter/sister (J's mom) they should have protected. Karma's a Mother with a long memory! When your motto is "Family FIRST" you really should follow it!

Great addictive show keeps you going without getting bored, even the story unfolds slow at times. Acting is great, some complains about flaws but they seam to be intentional since nearly all characters have a bad past since childhood and that can produce exactly these characters. Well observed and written. Has some flair of Kingdom (Boxing Drama) mixed with some part of Son's of Anarchy core characters but overall it's mainly on it's own ground. Hope it's going for many more seasons.