Back to Life: Season 1
(2019)
Where to watch
Buy from $1.99
Buy from $1.99
Buy from $1.99
You might also like
Helter Skelter: An American Myth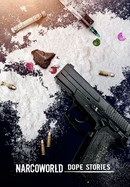 Rate And Review
Back to Life: Season 1 Videos
Back to Life: Season 1 Photos
News & Interviews for Back to Life: Season 1
Audience Reviews for Back to Life: Season 1
Back to Life has got the label 'dark comedy', but even though there are comic scenes and dialogues, and characters are exaggerated to point out the parody, many of them are just as much or more akward or tragic, so perhaps 'tragicomedy' is more describing. This series could simply be called a crime drama, and a very good one, only disguised as a comedy.. The idea of how life must feel for a person who experiences it just after being released from a long prison sentence is brilliant. It's fundamentally important to imagine how it can feel and realize the difficulties it might include. Only someone who's face such an ordeal truly knows what it demands, and this series is a kind of squint into that. Brilliant plot, basically very well executed, with solid acting performances, and particularly from Daisy Haggard in the leading role.

Loved everything about this.

a TV highpoint of lockdown and beyond. Daisy Haggard's black comedy captures the hopelessness of entering the criminal justice system and some of its hopes supported by the droll performance of Jo Martin's probation officer and some lovely cameos inc Adeel Akhtar, Meera Syal and Geraldine James. The superb Solomon Grey soundtrack is appropriate to the desolation of the theme and of seaside Hythe.

This was a recent real find for me and I loved it enough to bingewatch this series and season 2. It was quirky, warm, surreal and took me back to the glory days of the ineffable Green Wing, in which BTL's leading actress Daisy Haggard also appeared. The off-the-wall chemistry between Haggard's eccentrically-endearing murderer and her unshockable love interest, played wonderfully by ever-watchable Adeel Akhtar, is childlike and delightful. But don't let that fool you, the darker side is ably represented by chilling Adrian Edmondson. All in all, a televisual treat that has heart as well as darkness and I look forward to a possible third season with great pleasure.

Very funny, intriguing, a little mystery. It asks: how do you put your life back together after you've done something horrible?

This was charming and rivetting at the same time ... deeply challenging and surprising by measures, thought provoking, yet also entertaining. Best thing I've seen for a long time.

This is the best "comedy" series I have seen in I-don't -know-when. It's reason enough all by itself to subscribe to Showtime. So funny. So touching. I absolutely loved it.

Buena mini serie, con algo de humor negro y mucho de realidad. Es la historia de Mili, quien regresa a casa después de 18 años por un crimen que cometió a sus 18 años.

This show was funny, dramatic and sad. I loved it!