You might also like
What We Do in the Shadows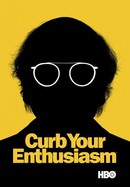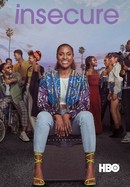 Rate And Review
News & Interviews for Barry: Season 1
Audience Reviews for Barry: Season 1
Seriously good with novel concept. Great writing, very dark that you root for a murderer!

Right from the start we feel the serious tone of this show. Barry Berkman spends the first season wanting more than his life as a contract killer. There are funny moments, but not enough in my opinion to categorize this show as a comedy. It's dark, it's real, it's honest. One of the best shows I've seen, and the episodes are masterpieces. Some of my favorites being "Chapter Four: Commit ...To YOU" and "Chapter Seven: Loud, Fast and Keep Going." The writing and performance on this show is just flawless, and the sound mixing (especially in chapter seven) tops admirable. If you haven't seen Barry you're doing yourself a disservice.

This is a great show, great performances and such a great story. Add it to your watch list, you won't regret it.

Hands down one of the best shows from HBO in recent years. Alec Berg and Bill Hader make an excellent collaboration in creating this Crime/Comedy about a hitman who decides he wants to be an actor. Hader shows his mastery in front of- and behind the camera. "Barry" is filled with more than enough jokes, twists, and turns for anyone looking to binge for mystery, crime, and laughs.

Such a. Great concept- a hitman who needs to repress emotions and remain anonymous wants to be an actor, which means he needs to sh ok w emotions and put himself out there. A perfect setup for great comedy. Cast is amazing as well!

Two separate worlds, with vastly different tones, that dove tailed in the most interesting and compelling ways. Very good.

Funny and witty while indulging into the depths of man.

Incredible. A must see. Can't wait for season 3 and 4

Very well executed dark comedy which is a hard balance to strike. Bill Hader is great in this role and while he of course delivers comedically he is surprisingly adept dramatically as well. If anything, the show's best moments are dramatic and in combination with the humor the show just becomes super entertaining.

This is as funny as it is exhilarating to watch and Bill Hader is absolutely talented.