Valley of Darkness
EPISODE: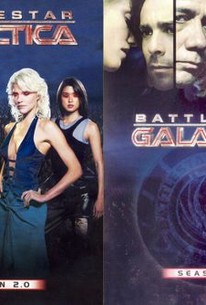 Episode Info
The relief engendered by Galactica's reunion with the fleet is short-lived when a virus begins draining the power supply and a pack of Cylons invade the ship. Tigh has a hunch as to the Cylons' intentions, but needs Apollo's help to thwart their scheme. Back on Caprica, Starbuck and Helo visit her old apartment; while on Kobol, Tyrol races back to camp with medical supplies.
Valley of Darkness Photos
Discussion Forum
Discuss Battlestar Galactica on our TV talk forum!