Hero
EPISODE: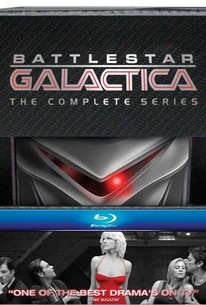 TOMATOMETER
Tomatometer Not Available...
Critic Consensus: No consensus yet.
Episode Info
Three Cylon raiders have jumped in the middle of the Galactica's fleet, forcing the crew to brace themselves for a fight. After Starbuck and Kat take out two of the raiders, however, Adama receives a desperate call for help from the third raider. Upon learning that Lt. Daniel "Bulldog" Novacek, who once served under Adama, is piloting the third raider, the admiral welcomes Novacek aboard. The Cylons had taken Novacek prisoner after a mission that he and Adama had taken part in failed. After escaping his captors, Novacek stole one of their raiders and shot off into space. Could it be that Adama and Novacek's mission was the very thing that provoked the Cylon's deadly attack on the Colonies? As Adama confesses an elaborate story to Lee, Col. Tigh reveals to Novacek that Adama was the one who ordered the missile strike that resulted in his being captured by the Cylons. Just as Starbuck begins to suspect that the Cylons actually wanted their prisoner to escape, Novacek attacks Adama in a violent bid for brutal revenge.
Discussion Forum
Discuss Battlestar Galactica on our TV talk forum!