Unfinished Business
EPISODE: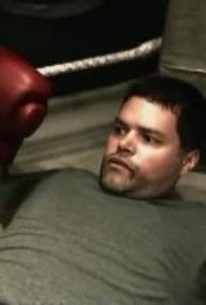 TOMATOMETER
Tomatometer Not Available...
Critic Consensus: No consensus yet.
Episode Info
Bitterly estranged from her husband Sam Anders, Starbuck wanders below deck to observe a boxing match between Apollo and Helo. Helo emerges triumphant, and Starbuck challenges him to an inter-gender bout. Upon joining Adama ringside, closet boxing fan Laura Roslin learns that pugilism has been a longstanding tradition on the Battlestar for those seeking to settle lingering grudges. The latest matches have been largely over lingering issues concerning New Caprica. Meanwhile, relationships between those aboard the Battlestar get complicated after a groundbreaking ceremony held by President Baltar to celebrate the New Caprician colonization. After allowing some of his crew to leave and join the new colony, Adama challenges Tyrol to a few rounds in the boxing ring. Beaten badly, Adama seizes the opportunity to warn his crew that he will be decidedly more hard-hearted in the future. Later, Starbuck and Apollo step into the ring to duke it out in the evening's main event.
Discussion Forum
Discuss Battlestar Galactica on our TV talk forum!