Batwoman: Season 2
(2021)
Where to watch
Buy from $1.99
Buy from $1.99
Subscription
You might also like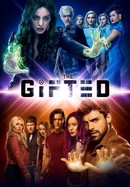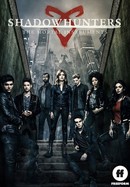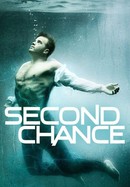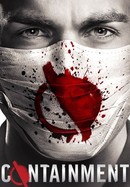 Rate And Review
Batwoman: Season 2 Videos
Batwoman: Season 2 Photos
News & Interviews for Batwoman: Season 2
Audience Reviews for Batwoman: Season 2
As if the 1st season was awful enough they add worse acting and worse writing. Total trash

This season was just more of season 1 and it continued to get more and more off the rails in the bad way

Mary, Joseph and the holly donkey this is as bad as waking up and someone has left a steaming warm one on top of your bed.

Wow! Batwoman Ryan is perfect! I was so worried when Ruby left the show, but Javicia is playing no games and fully embraced the character. I couldn't ask for a better casting! The shows diversity is still something that makes me very happy. The plot/storyline has a few holes in it, I supposed left due to the main actor changing after one season. The show is gaining momentum and it is expected to have some flaws on the way, but it all can be corrected with screenwriting that is more conducive to the Batwoman storyline. Remember that having the main actor leaving after season 1 was a challenge and I feel like the writers did a great job filling the gap with a new direction for Ryan's journey.

This is to me more PC then a DC show. I don't care about what's going on on the news. I don't watch it at all. So to see it in the show make me dislike what it's turned into. Yea I love multiracial characters who are vigilante or superhero (because batwomen is not a superhero). It's racially charged and keep people triggered for racial justice. I understand that life sometimes isn't fair but the entire season was about racial injustice. I had a hard time stomaching this season. I loved ruby rose as Kate Kane and even the new actress playing her. But the new batwomen sucks why can't you just create a new character for black people instead of dropping them into and a existing character. Coming from a person of color who enjoys my original DC character, just leave them alone. I'm seriously done with the wokeism CW. I already stop watching all my favorite CW shows because of it. Looking to delete it from my Apple TV. Unless they stop with this wokeism bullcrap or until they role out a spin-off of supernatural. Otherwise I'm done.

OK premise absolutely ruined by over the top woke plots. The social justice underwriting is enough to make the audience nauseous. This is a show you leave on in the background when you simply need white noise.

Bruh i found this on best 2021 tv shows 🤣

Ruby Rose leaving the show was a blessing in disguise. Javicia does a great job of making us love Ryan Wilder, she's an underdog with a terrible past, she's sassy and fierce... she's got all the makings of a vigilante. This new character shock things up in a very good way and brought a new element that I believe the show was lacking. Season 2 is by far a lot better than season 1, the writers' room seems to have had some changes as well since the writing of the show improved a lot this season.

This show doesn't deserve the hate it gets. The cation is great. Alice is well written character. It's a great addition to the Arrowverse.

i hated season one so i stopped watching however a friend told me to continue because season two was good. so glad i did! much better than the first season!