Beastars: Season 2
(2021)
Where to watch
Subscription
You might also like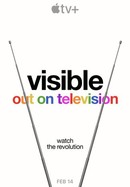 Visible: Out on Television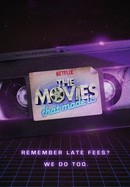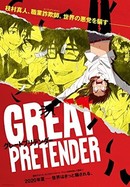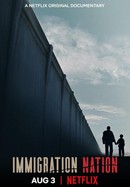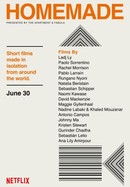 Rate And Review
Beastars: Season 2 Photos
Audience Reviews for Beastars: Season 2
very addictive series that fails to dissappoint.

Season 2 movers away from the slice of life tones of the first in favor of more action. This may be disappointing to some, but I believe Season 2 is more exiting while still hitting the same beats of the first Season. Season 2 matches the quality of the first season and dare I say exceeds it.

Season 2 doesn't develop many of the plot lines established in season 1. The romance aspect is completely dropped. Instead, we have a whole arc where Legoshi runs in circles destroying his life in return for no personal or objective progress. Unlike in season 1, many of the metaphors fall flat on their face. (What does hallucinating about bugs even imply in this context?) There were hints of character growth, but it all gets undone in the final battle. The best character in this arc is Louis for putting up with this freak. Shame on Panda for encouraging his insanity. (To be clear, this isn't the studio's fault. The manga was exactly like this. For once I was disappointed that the adaptation was exactly on point.)

A little too odd, and a little too pretentious. Probably will not be back for season 3.

Overall I liked this season much more than the first. It was more about developing characters and completing arcs rather than introducing them. The dialogue is still pretty bad at times but it's presented in a way that it really didn't bother me much. The ending is kind of anti climactic and I really expected more. But realistically the ending presented is more characteristic to the characters than the one I was expecting. Except Legoshi's relationship with Haru which went nowhere. There was also a bunch of scenes which seemed to be introducing important plot points and then they are never heard from again.

Wow i loved the first season however this surpassed it for me and really left me wanting more. The final battle/fight may not have had a huge dramatic finish like some anime but the tales told here really had me enthralled. That smile Legoshi gives Louis at the end(loved it ) :D their journey together, everything i really loved this, Only issue i had is the finale felt a little rushed but that aside was great. I hope we get more seasons to see what happens next and that it does not take too long to come out :)

Story telling was lackluster, every episode seemed like it was written by a different person with no idea on the plot lines in the other episodes, every character behaved differently in this season then the previous season almost ignoring their entire character arks. The ending was completely stupid as well and lacked any form of inspiration. Honestly this season wouldn't surprise me if it was some random fanfic off the internet.

Me encantó el balance que les dieron a los personajes carnívoros y herbívoros por igual pues en realidad ningúno la tiene fácil, el que al final se logrará comprender por lo que pasó el asesino de Tem, el hecho de como se mezclan o mejor dicho lo bien que logran combinar los problemas de la adolescencia con el homicidio, el suspenso, me encantó que se deja de lado el romance y se tocan temas como la soledad y el entendimiento de uno mismo. Si la primer temporada era buena está logró hacerlo mejor

Me encantó el anime, los momentos de pelea y su animación fue lo mejor. El opening y ending son buenísimos, el opening va con Legosi mientras que el ending es un plotwist que hace más triste "La escena" (No detallaré más por si no vieron el anime aún) No he leído el manga, pero por lo que tengo entendido aún queda mucho material. Espero la temporada 3 pero espero que salga con una calidad igual o mejor que está... Por eso quiero que no se apuren y que se tomen su tiempo para hacer la temporada 3

The world building got even better in the second season. And the character development is great.
See Details