Berlin Station: Season 2
(2017)
You might also like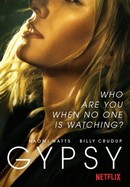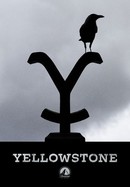 Rate And Review
Berlin Station: Season 2 Photos
News & Interviews for Berlin Station: Season 2
Audience Reviews for Berlin Station: Season 2
One of the best espionage shows I've seen. I love Homeland but from start to finish this may have been better. It has an overall stronger cast, though of course maybe not as strong of the main 2 characters. But the was more steady and more realistic, yet exciting and intriguing. You could say the same comparing it to The Americans. In it's execution in ways it is more similar to that, with better pacing. Again, a strong cast, but of course the two leads in The Americans were great. TURN was maybe the best spy thriller tv show that was highly underrated, with a deep strong cast, so in terms of those things it is similar. But this one hits on many topics, the politics, the risk, going deep cover to infiltrate, war, etc. Very strong show.

Excellent spy caper, blends modern issues and classic intrigue.

There are a few shows I really enjoy. This one has become one. I'm not a fan of non-"reality" TV but the writers have made this intriguing and yet relevant in today's world where covert activities are taking place in Europe. I anxiously await the next season as the writers, directors, and actors have done a great job of keeping realistic.

Very Good ACTING, VErY BELIEVABLE LIKE HOMELAND, but the ANTI TRUMP FLAVOR GOT OLD......

Great show Berlin station excited there will be a season 3

continuing excellent quality thriller with characters that are easy to care about.

Wow, a Season 3 on its way ... like a good book I couldn't stop watching this and so ended up going through 19 episodes in 7 days.

Simply put one of the best dramas on TV right now. International spy drama with so many twists, turns, and drama your head will spin off. Great cast, location, writing, and cinematography show casing Berlin.

This is such a great program -- smart, complex, and so well cast. I can't understand why it hasn't attracted more positive ratings. If you like espionage movies, this one is for you. Great author, too -- I've started reading his books.