Big Dogs: Season 1
(2020)
You might also like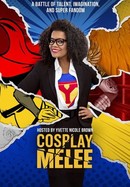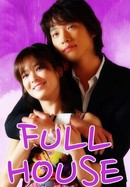 Rate And Review
News & Interviews for Big Dogs: Season 1
Audience Reviews for Big Dogs: Season 1
Big Dogs was released in the summer of 2020. How did the they (writers/producers) know that NYC would have have riots and looting - just like in the show - at the time of release?? The longer you watch the more detailed the plot becomes.

Excellent TV Series done on a shoe-string budget, it has a Miami Vice feel to it. Watch it with an open mind an see how show picks up after episode 2.

Soooo bad. Worst dialogue and acting I've ever seen; made it about 8 minutes. I encourage you to do the same; shows like this waste time and money that could have gone to potentially watchable shows. At least they didn't use the shaky cam, though; this show is total amateur hour, so I was surprised the camera wasn't shaking violently.

It dragged on like watching grass grow but I watched all of it

The producers refer to this as an "alternate reality". BS. It's a good picture of NY under DeBlasio.

There are some things to like here. First the bad; The low budget really comes through and the some of the dialogue and the actors that deliver it feels very off. I get what their going for in how their using music, but it doesn't land well and serves of an off-key Twin Peaks vibe. The good: the premise is cool and the mystery keeps things interesting. The police captain is really good and his performance is enough to keep you engaged and actually serves to hold the show together enough for the other interesting elements of the story to play out. This show has promise, but needs refinement. Altogether an interesting watch if you're running out of options.

This is a phenomenal series. The storyline is great and very creative. Characters have a lot of depth and the continuation of character development flows seamlessly from one episode to the next. Santiago and More complement each other well, a great duo: Santiago serving as the more compassionate of the two, versus More who is on the brutish side. Mysterious. Funny. Exciting. Interesting. Cannot wait for season 2!

A must watch! This is different than any other police/crime shows I have seen. Loved watching such a diverse cast deliver amazing acting. Relevant to the reality we are living now. Can't wait for season 2!

Amazing series! Super fun watch and multi-layered!  After each episode I kept coming back for more of the post apocalyptic New York City vibes. If you love a good mystery with a balance of action and some comedy, this is definitely a show to check out. Character depth is awesome! Hoping for a part 2!

BIG DOGS was both climactic and captivating all the way through episode 8. I really enjoyed Manny's (Sixto Santiago) humorous and dramatic scenes on each episode. This is truly a MUST WATCH!!!! Great job!!