A Barbecue for Betty
EPISODE: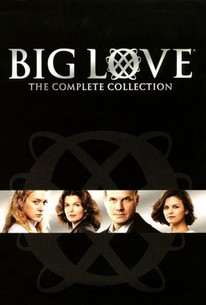 Episode Info
Bill (Bill Paxton) is in high spirits. Roman (Harry Dean Stanton) has been coerced into signing an agreement to allow his family back into their homes at the Juniper Creek compound, and the bank has agreed to give him a loan to open a third branch of Home Plus. He plans a big barbecue to celebrate, ordering lobsters flown in from Maine, and invites Don (Joel McKinnon Miller) and his family to join them to celebrate Don's taking a fourth wife, Betty (Melinda Allen). Because Bill's in a good mood, Nicki (Chloë Sevigny) decides to tell him about her 58,000-dollar credit-card debt. He's shocked and dismayed, and outraged when she tells him that Roman made a payment for her. Nicki starts to believe he might actually throw her out on the street, apparently a fairly common practice back in Juniper Creek. Bill finds out that Barb (Jeanne Tripplehorn) knew about Nicki's debts, and questions her loyalty to him. "I'm also married to two other people," she explains. Margene (Ginnifer Goodwin) learns that Betty was voted into Don's family unanimously, piquing her curiosity about her own vote. Ben (Douglas Smith) spills the beans that it took several votes before Margene was accepted. Already confused about her place in the family, Margene goes out to dinner with Pam (Audrey Wasilewski) and Carl (Carlos Jacott), who surprise her by fixing her up with Chad (Michael McMillian), a nice young man from their church. This episode was co-written by Jill and Karen Sprecher (13 Conversations About One Thing).
A Barbecue for Betty Photos
Discussion Forum
Discuss Big Love on our TV talk forum!