Black Mirror: Season 4
(2017)
You might also like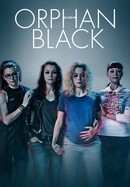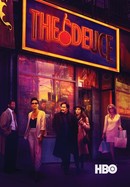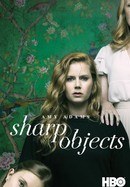 Rate And Review
Black Mirror: Season 4 Photos
News & Interviews for Black Mirror: Season 4
Audience Reviews for Black Mirror: Season 4
While some episode still carry that Black Mirror caliber a few are not as compelling and Crocodile was awful. But 4 seasons of great episodes is remarkable!

This season has my fav episode of the show (Hang the DJ) but nothing compares to the first one.

Kind of a mixed bag. Since the show's move to Netflix, there's been way too much nonsensical thrills and chills meant for an American audience. Too many instances of "the car/spaceship just won't start" or "thankfully everything happened oh so perfectly for the manipulated outcome." And the show has lost a lot of real human reactions and behaviors. Best episodes were the first and last of the season, "USS Callister" and "Black Museum." USS is a very entertaining take on a Star Trek like show, with a tech geek controlling/dictating all elements. Although the show did go to a cliched ending, right down to the one crewman must sacrifice themself to save everybody, and opted for a happy ending instead of exploration of the consequences of bullying and taking talent for granted, it's still very entertaining, well-made, and a good lesson in science and outer space. "Black Museum" is the best episode of the season, with an incredible performance by Douglas Hodge and an anthology delivery reminiscent of an old Night Gallery episode. But "Crocodile" is the first episode I've hated of the series, completely unrealistic with nothing to say; I think she killed her ex by...hugging him to death??? And "Metalhead" is too unintentionally funny; if you thought the robot bees were scary, wait until you get a load of the robot dogs! Ultimately, this season is hit or miss, but still a lot better than most shows on TV.

This season lacks consistency, but Black Mirror's terrifying, mind-bending edges are still intact.

It's about half and half- half are great (Callister, Arkangerl, Black Museum and Metalhead somewhat) and half are so so. Even though some aren't very good they do provoke thoughts and are very original

Lackluster. Callister is just ok, while Hang the DJ is absolutely brilliant and very endearing.

Typical hollywood filth designed to corrupt the public's psyche and degenerate all the good of western civilization. Don't give it life by watching it. Turn away and read books from the western canon, read the bible, pray to our loving God.

Netflix provides another batch of good episodes in season four of Black Mirror. USS Callister: 4/5 Arkangel: 3.5/5 Crocodile: 1.5/5 Hang The DJ: 3.5/5 Metalhead: 3/5 Black Museum: 4/5 Average: 3.5/5

Black Mirror Season 4 | Detailed note: 8

What a season it was again mind-blowing and dark it was literally a Masterpiece!all 6 episodes felt like same order or manner of themed like previous season as in the compared to 4th and 5th one like 4th one lite tone and 5th one was kind-of survival thing on both season it was awesome,the 1st episode was great as hell the parody kind-of thing of star trek with awesome references like Netflix and others it was adventurous and amazing, the 2nd episode was very sensible and another dark piece of art it was amazing,the mother daughter relations and the delicate thing doing unwanted things after growing up with total turn of events at last it was literally emotional and great,3rd episode was intense the cover up of past with cost of other lives,the hotel murder and the same incident investigation with other suspect it was like every base covered hyped case the moment of interaction it was awesomely nail-biting then the end it was extremely dark and literally horrible crime thing to do it was very hard episode,4th episode was masterpiece it was lite heart-ed and amazing another cookie kind-of tech with dating thing it was the best episode the relations and perfect match and that end it was awesome and lite heart-ed although the inner details still felt dark as the sacrifices of the clones and all but it was brilliant episode,5th episode was little incomplete kind-of episode but the tone and end it was literally epic,the metal heads were like terminator shit it was amazing the surviving and at last fight till last with the awesome end revealing the teddy bears it was very amazing although the episode has to be more specific in explanation and exploration of apocalypse thing,6th episode it literal masterpiece it was a great episode till date after the white Christmas,the references was lit AF.the sub stories of past experiments of doc it was brilliant and amazing,the pleasure of pain was brutally great,the 2 humans in one body it was mind-blowing thing the monkey thing it was amazing and dark,then the ending it was literally pure ground-breaking twist although the torture for just 1 crime that to questioned it was way too extreme and brutal and dark although perfect revenge and great end it was pure brilliant fantastic episode,overall whole season was literally brain-teasingly dark and great Masterpiece season!