Where to watch
Subscription
You might also like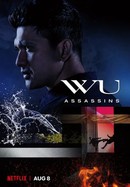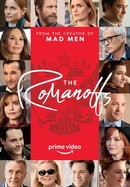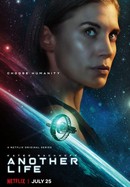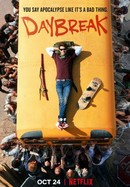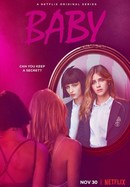 Rate And Review
Black Summer: Season 2 Videos
Black Summer: Season 2 Photos
Audience Reviews for Black Summer: Season 2
Loved it!!!..the best zombie series yet.. One i stated i could not stop...

Excellent follow up on a first season! Different environment but just as entertaining. The writing and storytelling - first rate. You'll binge for sure. I normally don't but couldn't help myself 😂

I wish I could have been a fly on the wall at the executive producer meeting after they watched an early cut of this series: "This is horrible, guys. Barely watchable." Editor: "How about if I cut it all up into 3 minute segments, flash a word or phrase up before each one and put it in an order that makes absolutely no sense whatsoever?!" Producer: "Brilliant! That should do it!" It is almost unwatchable. As mentioned, this is like watching an entire season in 3-4 minute chunks of scenes that are out of any real, discernible order and, as a result, don't build any kind of real interest or narrative for the viewer to connect to. And the words that flash up every 5 minutes are as annoying as the short little snippet of scenes. What's worse, if you added up all the scenes where there is just silence and no dialogue, it would definitely take up at least an entire episode. That's probably the worst part…even if the story was interesting or compelling enough to make you want to watch, the long, extended silences would be annoying. As it is, they just make a really bad series much, much worse. And I can't believe I'm writing this but this series borrows so much from Walking Dead it's not even funny. And I never thought I'd be saying that the Walking Dead has become an influential show but in the tired genre of zombies, this show borrows a great deal of survival/zombie scenarios. Lastly, a lot of this dialogue sounds like it was improvised but I'm pretty sure that's just an indicator of how bad the acting is an not some kind of direction. One star because I feel sorry for the actors who had to get tangled up in this series.

Not as good as first season, hard to capture lightning in a bottle. Still better than most films and tv series. Unique and edge of your seat excitement.

I love this series. It's the best zombie themed show currently on. It's quite different than Zombie Nation which was more comedic. It's suspenseful, well shot, and extremely engaging. Definitely give it a watch.

If you thing you're going to watch The Walking Dead, you're mistaken. This series are what a survivor series must be. You can imagine yourself being one of the characters: a lot of running and not knowing what is happening. The narrative of the camera helps a lot and the acting is quite goog. I love the way they don't show us the things the characters don't know. Some reviews says that this series are messy; I really wonder how these people think the end of the world would be. May be the best Zombie series I've seen.

Badly written script. Didn't care who lives or dies. No point to the plot

got way better it was way to cool

I like zombie movies. I did not like this drek. The series in a word,... Unbelievable! - as in not at all credible, lacking in logic. The writers seemed to have aimed at the Jr high crowd, you know, the kind of people who might like watching a collection of totally unsympathetic characters inflict self-centered mayhem on one another. Instead of a plot what you get is a chain of gore scenes that left me feeling a lot like I was just watching someone else playing a video game. Lot's of blood, splatter, and bad decisions. I did find that liberal use of the fast forward button allows you to ask yourself sooner, "why the hell did I waste my time on that?"

Brutal, grim and relentless. Everything a survial show in an apocalypse SHOULD be. This is very much like 'The Road' in that everything is about survival and the worst animalistic survival traits of humans all come to the fore. Alliances are formed and broken when they are no longer beneficial to the individuals survival. - The first ten minutes of the season opener is like watching a big budget action movie and the weaving in and out of each character perspective back and forth in the same scene is brilliantly done. I'm a massive Z Nation fan and the insanity of that show has a couple of early flashes here in the crazy axe/guide guy. I like that this show is tonally opposite to Z Nation and is 'before the apocalypse got weird'. There is almost no dialogue in the first 3 episodes, just action and cranked up tension and you are left guessing who is the good guy (spoiler: noone really is, they are all just surviving). - My favourite episode was the two hander with Spears and his old street gang connection and it worked even better as the dialogue was refreshing and really changed tone from the previous minimal dialogue episodes. - This is the show Fear the walking dead can only dream of being. I see the low scores from "zombie fans" who presumably just like seeing zombies marauding and eating people when in fact the best Zombie genre movies (Dawn of the dead for example) are about survival and commentary on greed when chasing 'the next bigger thing' rather than being grateful for what they have and working together (the beautiful house, the crate of supplies, the ski chalet, the airport). - I still dream of more Z Nation but this is a cracking (if somewhat bleak) show in its own right.
See Details