Boardwalk Empire: Season 4
(2013)
You might also like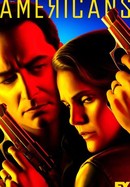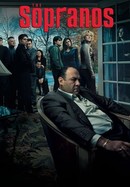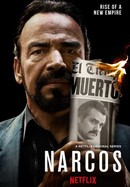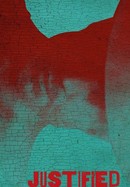 Rate And Review
Boardwalk Empire: Season 4 Photos
News & Interviews for Boardwalk Empire: Season 4
Audience Reviews for Boardwalk Empire: Season 4
As close to perfect as it gets - great acting by EVERYONE, every episode instantly mesmerizes you. True art.

One of the most structured, layered, and complex series ever. Each tiny event shapes up another, all occurring simultaneously. Plenty of main characters, each beautifully written for their arc and purposes. Highly political mafia stuffs with quality dialogues, flawless acting, artistic details, and Grammy winning music. Too good, too elegant | follow us at @uncle.review

This season is a slow build, it definitely drags on, however with patience comes rewards. And Boardwalk has plenty of them.

Season 4 started the go down a bit with Nucky being located in Florida while Dr. Narcisse had a feud with Chalky. The plot seemed a bit uneven but still watchable with plenty of fun.

Season Four is just as well made as the previous ones thanks to it's great cast, developed characters and well written scripts.

Slight dip in quality but still excellent. The Narcisse character isn't as intimidating as the other "villains" but his strategy makes him just as dangerous. Dunn Purnsley (one of the more underrated characters in the show) gets a lot more screen time and the show benefits every time he's there. Gillian's storyline has unfortunately become a little monotonous but Gretchen Mol is still the best actress on TV by a mile so it's bearable. The FBI plotline is building up to the next season which should be amazing and it is done fantastically at the moment. I couldn't really care less about Florida and Willie at College isn't that great but neither is bad and both are wonderfully directed so they get a pass. Erlkonig, The Old Ship of Zion, Havre De Grace, and Farewell Daddy Blues are simply amazing however the other episodes don't honestly hold up to the past seasons' episodes. Still none are necessarily bad, most are pretty good.

An improvement over the last season, this new storyline gets intricate at first, seemingly without having a very focused goal in sight, but everything wraps up perfectly on the last episodes. Still, this is a very aimless season that doesn't take our characters anywhere they weren't before, asides from a couple of them. There was a lot of potential to push this season forward to some of the highlights of the Prohibition era, but not much happened in the end. It's a shame and that's probably what got this show one last (warning) season, shortened to 8 episodes. It's now or never Terrence Winter, you have the golden keys to end this in glory or to monumentally screw it up.

Twelve episodes filmed largely in the dark with characters such as Chalkie White unlike his high-brow-speaking nemisis Narcisse talking in slang out of the sides of their mouth. Added to struggling to understand sad Richard Harrow''s soft croak, this season definitely needed subtitles to be appreciated. It's definitely slow burn with nowhere near the pace of the first three. Yes there are killings, but this season seems to be mostly about comeuppance falling short of true denouement. for which we no doubt have to watch season five for. I felt that this season was like Harry Potter's Deathly Hallows Part 1 - not really resolving anything much but a necessary installment to wrap up the, hopefully, blockbuster ending. Hopefully sales of this season's DVDs will allow the producers to purchase some lighting, provide more outdoor locations and invest in some enunciation lessons for the lead characters who, to date, seem to be wanting to outdo each other to sound like Don Corleone..

Probably the show's weakest season yet. After two emotionally tense seasons, this fourth year feels a bit pedestrian and tedious by comparison, and I also feel some of the more intriguing subplots this season (particularly the one involving Harlem night life) weren't properly explored. Definitely picked up near the ending though, and it's getting me excited for the final season next year.

This season you really can feel that this is all coming to a end because season five will be the last season and season four really does set it up for a finale.