The Boondocks: Season 1
(2005 - 2006)
Where to watch
Subscription
You might also like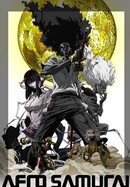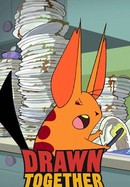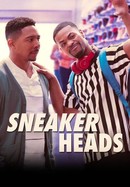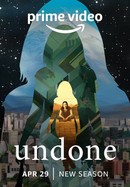 Rate And Review
The Boondocks: Season 1 Photos
Audience Reviews for The Boondocks: Season 1
An edgy animated experience that blends multiple perspectives into a comedic form. Season 1 expertly delivers a great cast with amazing animation with solid writing. A great start for any animated series.

I don't like the way they talk.

This show can never be duplicated. The first three seasons were just the most original adult cartoon I've ever seen.

While in no way a perfect first season with the first episode failing to get me hooked I gave it a few other chances and watched through the whole season and by the end I loved it. It had some pretty weak episodes that I just could not enjoy such as its pilot Garden Party which had some funny moments surrounding Huey and his interactions with the 1% at the garden party but didn't have anything that made the show a must watch. Lets Nab Oprah and Who Called the Health Inspector also had the characters of Ed the third and his partner who I just don't enjoy watching in any episode and when they are center stage to the plot it just isn't gonna be a favorite. There are also a couple of Meh episodes that are good enough but also are less likely to re watch. Episodes like Wing men which I just don't enjoy as much as other episodes, the Trial of R Kelly which raises some good points and has one of the most insane funny and also painful scene with Adam West guest starring as R Kelley's lawyer. The Real which only is good because of Huey's interactions with the White Shadow and Guess Hoe's Not Coming to Dinner which had the standout of A Pimp Named Slickback played by Katt Williams. The season also has plenty of winner with The Itis, The Block is Hot, A Huey Freeman Christmas and of course the classic Grandads Fight. There is one episode I just could not watch and that's the finale which has heavy focus on the character of Uncle Ruckus and if you have ever seen this show you will know why. I would avoid that one unless you have the stomach for it. Apart from that the characterizations are great and also have deeper meaning if you know anything about how Aaron Mcgruder intended the characters to represent different types of real life people. My personal favorites include Jasmine and Huey but Riley isn't a bad character especially in what is most likely my favorite episode of season one Riley Wuz Here. Also check out Return of the King which is a harsh commentary on modern society in the early 2000's for black culture. There is plenty more to speak on with this show but honestly just give it a try and if you think you will like it you probably will.

Quite appealing but not for all audiences

Flawless animation, amazing social commentary, and most of all, thought-provoking laughs, The Boondocks cements itself as not only one of the best but also most important tv cartoons ever.

It was funny and sick and funny!!

It's pretty dam funny when it comes to social satire.

The Boondocks is not afraid to address uncomfortable themes, and with some episodes stemming on ridiculousness, it had me in tears for some episodes. The character developtment is subtle, but when seen in Huey or Riley, is a real series of bildungsroman.

This show is one of the greatest and most message sending shows in adult animation. By far one of the things I binge watch nightly. Season one is a great episode that introduces the characters and makes fun of certain topics at that time. My only nitpick is that eventually the two main characters slightly drag their character in some episodes. This was later changed, and it can be excused as it was used as a comedic effect.