Some Assembly Required
EPISODE: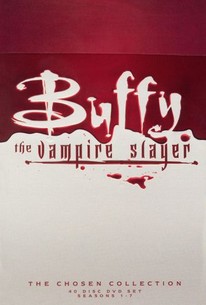 Episode Info
After staking a vampire in the Sunnydale cemetery, Buffy (Sarah Michelle Gellar) and Angel (David Boreanaz) discover that someone has dug up a grave and taken its inhabitant. An icked-out Buffy soon discovers that the corpse was a cheerleader from another school who was killed in a car crash along with two other cheermates. Giles (Anthony Stewart Head) and Xander (Nicholas Brendon) dig up one of the other girls' graves to do a little research, and as they suspect, the body is missing. Angel and Cordelia (Charisma Carpenter) then happen upon the dismembered bodies of all three of the missing pom-pom corpses. Apparently, Chris Epps (Angelo Spizzirri) -- the Science Club's default Dr. Frankenstein -- is attempting to fashion a Cheer-stein of sorts for Daryl (Ingo Neuhaus), his football jock brother. Very sweet, except that his brother is also a monster brought back to life! The gruesome twosome just need one freshly hacked off head to complete Daryl's new patchwork girlfriend -- and who better than Cordelia? Xander assists in saving Cordelia, thereby sowing the seeds for a future romantic entanglement, but misses his chance in this episode by ignoring her gratitude. Giles is also caught trying to compose a pick-up line for Jenny (Robia La Morte). Finally, as a continuing complication from Buffy's dance with Xander in the season opener, Angel admits to being jealous.
Some Assembly Required Photos
Discussion Forum
Discuss Buffy the Vampire Slayer on our TV talk forum!