Faith, Hope & Trick
EPISODE: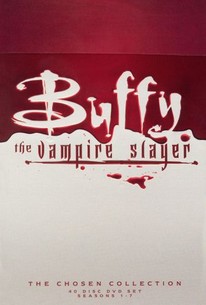 Episode Info
Buffy (Sarah Michelle Gellar) is finally readmitted to Sunnydale High by Principal Snyder (Armin Shimerman). Buffy also flirts with Scott Hope (Fab Filippo) a cute senior. Buffy's mood is brightening until the arrival of the slick Mr. Trick (K. Todd Freeman) and the ancient and demonic-looking Kakistos (Jeremy Roberts), two vampires, spoil it. Later, at the Bronze, Buffy and friends notice an extroverted and sexy new girl dancing who is also about to be hit on by a vampire. They rush to her aid just in time to see her dust the vamp in true slayer style. She introduces herself as Faith (Eliza Dushku), a slayer from Boston whose Watcher is at an annual Watcher's Retreat. Faith proves equally adept and vampire slaying as Buffy, but reckless enamored with violence. Meanwhile, Mr. Trick and Kakistos plan to kill the slayers, but as Giles (Anthony Head) discovers that Faith's Watcher is not at a retreat, but dead, suspicion begins to surround Faith.
Faith, Hope & Trick Photos
Discussion Forum
Discuss Buffy the Vampire Slayer on our TV talk forum!