Where to watch
Subscription
You might also like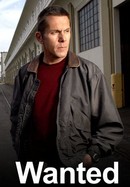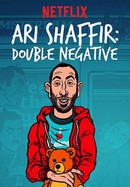 Ari Shaffir: Double Negative: Collection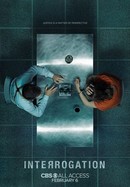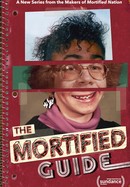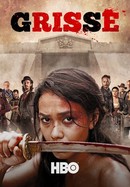 Rate And Review
Call My Agent!: Season 1 Photos
Audience Reviews for Call My Agent!: Season 1
excellent show, hilarious and moving. So perfectly made. Brilliant. The same cannot be said for its English conversion.... never a good idea to remake a French (or otherwise foreign language show/movie) in an English speaking language. DOES NOT TRANSLATE

Fabulous, great characters.

Brilliant show. Love the individual characters, the interactions between them, the backstabbing, the twists and turns, the insight into the movie industry, and the highly rated movie stars that came on to either play themselves or make fun of themselves. Every episode of all four seasons was good.

Touching and funny show with lots of stars! I like how it offers me insight into how the film industry works. Bravo!

I never thought I'd love a French comedy with subtitles, but this show is great. Superb acting, and whoever talks actual actors into playing themselves comically should get one heck of a bonus!

Such a great storyline and very original, too. The cameos from the real movie and music stars playing an exacerbated version of themselves is pure genius. The acting from the main cast is superb! Love, love, love!

Such a great series. Comedy and drama with brilliantly sharp writing.

I have watched all of the seasons now and do believe that the first season is the best. The fact that Camille was the focus of the first season episodes made it most relatable as she was an outsider trying to make it in the world of film and TV, while trying to get closer to her father. I so wish the writers would have focused on her more throughout the series. We did not get to see her really develop as a full character as she became more and more a secondary plot-line. However, overall, all 4 seasons are worth the effort of reading all of those subtitles. It was very difficult at times as the French people often speak very quickly and the reading is hard to keep up with. I am sad to see it end as I very much enjoyed the many scenes in Paris, and I even saw a site, that I am sure very few Americans would not recognize-Bassin de la Villette and the Crimée Bridge is one.

The balance between art and comedy is genius. I love their use of exquisite language, creativity, and facial expression as the means to deliver funny emotional content. I hadn't laughed with a show in a while. I love their taste in architecture, fashion, and human aesthetics (gorgeous and genuine actors/actresses). I loved that there were no inflammatory statements or political propaganda in the first few seasons. Not sure when Netflix bought it or if it has a say on the content, but Netflix tends to be good at buying good series and transforming their plot into gay drama. Somehow, it didn't bother me the first few seasons. They were good at making a point of the statistical social and health issues that sexuality choices produce. Hervé became a bit flamboyant toward the end and I wondered if that was the actor or netflix or me being paranoid about the show being bought by netflix. It was simply more natural initially. I wish there were a way of finding these European shows before netflix buys them and changes their essence... if you think of something, please do it.

Funny and charming, everything Emily in Paris was not.
See Details