Where to watch
Buy
Subscription
Buy
Buy
You might also like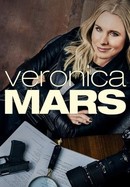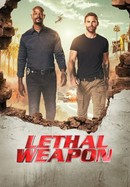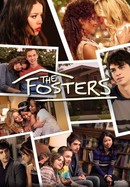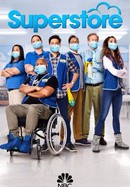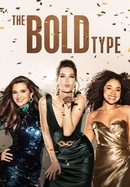 Rate And Review
Audience Reviews for Castle: Season 5
Halfway done and the series continues to be as effective as it can Last season Beckett was willing to stop at nothing to find out the truth of her mother yet Castle kept getting calls from a stranger saying if she didn't drop it she'd continue to be in danger Beckett having survived the sniper attempt remembered the trauma along with castle telling her he loved her but he was thrown off she lied about it It almost looked like at the end of the previous finale Beckett left the precinct after failing to crack the case and Castle felt helpless almost walking away Beckett survived again and went to Castle seeking comfort and well....the both of them finally came to terms with how they felt about each other But the mystery is far from over... Season 5 opens with them continuing to go after the people behind Montgomery's involvement Kate's mother may tie into a senator dealing with mob money but he may be untouchable Meanwhile Castle and Kate have to keep their relationship a secret but for how long? Castle also runs into a criminal that slipped through his fingers, the 3X Killer who's willing to bring him down by framing him The good news is that Castle is writing more books even making graphic novels of his ideas At some point the writers go the extra mile putting Castle's daughter Alexis in danger in the middle of a kidnapping all the way in another country, this shows a side of him willing to do anything to get her back The finale leads to Kate getting a job offer in DC that'll utilize her skills but can she do it and leave the precinct even Castle? The cliffhanger has Castle take the biggest risk of his life Season 5 is a bit of a mixed bag but it truly shows more of both leads; their chemistry their relationship and what their future could ultimately lead down the line

With increased roles for Ryan and Esposito the show is even better. They show themselves as capable as the other stars.

esta temporada fue genial por fin castle y kate están junto algo muy esperado para los fan.

Castle tries to avoid the Sam and Diane curse as the show goes into its fifth season and brings its two leading characters together. This season Castle and Beckett attempt to have a romantic relationship, but in order to continue working together they have to keep their romance a secret from their fellow co-workers at the NYPD. The cases are entertaining and clever as always, and the show reaches its 100 episode milestone in a wonderfully Hitchcockian homage. The show also delivers a game changing season finale that has the potential to unalterably change the series. Sexual tension can only take a show so far, and Castle has done a good job in its fifth season at taking that next step and at evolving the character relationships.

Miraculously still fun, fresh and entertaining even though the will-they won't-they has been resolved. Love all the main characters and their banter.
See Details