You might also like
Full Frontal With Samantha Bee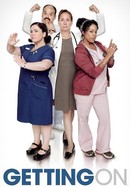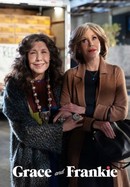 Rate And Review
News & Interviews for Casual: Season 1
Audience Reviews for Casual: Season 1
Surprising how these sometimes-lousy people grow on you! Terrific cast, fun watching the character- and performer-relationships develop.

Characters are not likable, or loveable. Very self absorbed, and joyless. Not great combo during a pandemic, hard pass. 😳

Honestly, who watches and likes this garbage?? Annoying people, with conversations real people do not have, having sex multiple times in a 20 minute episode. Just throwing in lots of swearing and vulgar topics of conversation does not make it "real". People who enjoy this mindless drivel really need to get a life.

LOVE this show , just watch it ! And be patient ??

At far as the current crop of TV sex comedies go, Casual is not as transgressive as Transparent, or as relentlessly hilarious as You're the Worst, but it's thoroughly solid, and has a great trio of leads.

This show is so insipid. I can't believe it has such high ratings. Spoiled, irritating people crippled by upper middle class people problems. The daughter is insufferable. So is the uncle/brother.

Funny and drama, love it!

Hilarious TV show!!! If you like "When Harry met Sally" kind of humour this is your show!!

I understand making your characters unlikeable, but I didn't find them interesting. I was intrigued by the newness of it for the first couple episodes, but didn't make it past 5.

A breezier younger cousin to the more ambitious, insightful, and emotionally resonant portrayals of financially comfortable Southern Californians (Six Feet Under, Transparent), Casual showcases the talents of Tommy Dewey and the wonderful Michaela Watkins as a slightly screwed up brother and sister pair trying to raise a teenage girl and cope with all manner of dating and social problems. While the territory the show covers is familiar, the script is often clever and original enough to keep viewers streaming.