Continuum: Season 1
(2012)
You might also like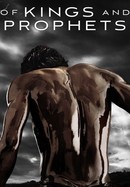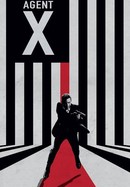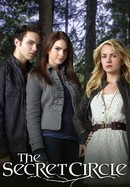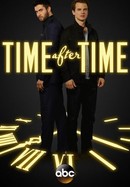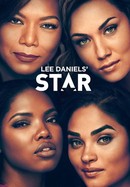 Rate And Review
Continuum: Season 1 Photos
Audience Reviews for Continuum: Season 1
One of the best Science fiction series of the last years.

Great little Canadian show. Cool story and its impressive what they were able to pull off with such low budget.

Excellent Show ............

Very good show overall. I had low expectations going in but the show pulled me in with complicated characters dealing with complicated ethical questions. Plenty of good over the top sci fi action too.

The story is interesting which is about the only thing the show has going for it. Characters are very one dimensional and boring. The show pretends to be better than it is with lots of melodrama and dramatic music and montages without the character or plot development to back it up.

Tried to do it for 5 episodes. Just thought it was really terrible. Hated the politics.

(Warning spoilers- but only if you can't figure out the obvious.) I managed to make through 8.8 episodes. After one episode I would have given it 5 stars. I suspect it would be down to 1/2 star if I watched the whole series. Lots of good stuff ruined, in my opinion, by 2 major flaws: 1) Not only do the good guys keep losing, they usually do it so stupidly as to make me cringe. Freshest in my memory- within a minute of screen time: Kiera is wearing a bulletproof future suit, with the zipper down far enough to expose sexy (and vulnerable) cleavage; She knows that they intend to blow up a propane tank, and she's invisible now (not quite as sexy). So instead of taking out the guy shooting at the tank she manages to get blown away by the explosion- just enough to be useless long enough to let the bad guys win again; 2) Predictability level is in the red zone. I'm not that bright, so when I am constantly saying to myself "yeah, I know, just get on with it" it's not good. What made me give up finally was a good guy hostage being set up throughout the whole episode as perceived ringleader. We are shown that a sniper has a bead on him while he's begging his son (actual ringleader) to give him the gun. If you can't guess what happens when his son hands the gun to him, then you should watch this series! I do appreciate, though, that this show has made me psychic. I predict that the kid who's dad got shot by a police sniper (I'm sorry, did you not see that coming?) will become a major villain in the series- driven, in part, by rage at seeing his dad murderd in front of him.

a little gem of a sci-fi series - evenly paced with a brilliant story line and excellent characters. lot of interesting and intelligent bits of future that works very well.

Before I start, let me make some disclaimers: 1) I am a big fan of time traveling shows 2) I am not fussy about the science being accurate on the show 3) I do not mind few inconsistencies in the logic of the show, especially a time travel show, as time travel, by definition is quite a paradoxical topic to deal with Having said that, I have to admit that the only reason I completed 4 seasons of this show was because it started well, and I just had to finish it because I could not believe that a show can be so badly written, and was hoping for a miracle at the end that explained everything. Apart from good performances from the cast (apart from the lead though, who by all accounts, is the worst actress I have seen on tv), there is nothing good about this show. The premise was strong, and they had a good story to tell as well, but piss poor writing ensured that all of it went to waste. I have seen my share of bad shows, and shows that wasted its potential, but the writing on this show just takes it to a whole new level. The show not only kept making shit up, and dropping mega plots like bad habits along the way, it did so by introducing clumsy writing which lacked any imagination and was at times childish. I really wish I had never seen this show. Trust me, if you are looking for a good time travel or Sci-Fi show, go for 12 Monkeys, go for Fringe, hell go and watch X-Files all over again, instead of watching this crap.

Well done and intelligent scripting.