Criminal: UK: Season 1
(2019)
Where to watch
Subscription
You might also like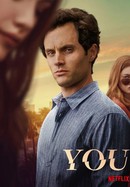 Rate And Review
Episodes
Air date: Sep 20, 2019
As time runs out, interrogators turn up the heat on a stone-faced doctor suspected of sexually assaulting and slaying his teenaged stepdaughter.
View Details
Air date: Sep 20, 2019
With a shadowy colleague looking on, the team starts poking holes in the changing story of a combative suspect accused of poisoning her brother-in-law.
View Details
Air date: Sep 20, 2019
The team badgers a reticent truck driver to locate an abandoned trailer full of immigrants, but a new interrogator's poor decision jeopardizes everything.
View Details
Criminal: UK: Season 1 Photos
News & Interviews for Criminal: UK: Season 1
Audience Reviews for Criminal: UK: Season 1
All 4 are excellent! Best viewing experience in a long time - see them all!!!

The diagnosis on mental health is appalling!!!! They have Borderline 'the world resolves round them' this is untrue I have BPD and most of us blame ourself for failed relationships... by what your show says means I should justify killing tons of people cuz my mental health disorder... are you going to be my lawyer? It's unfair that BPD patients are targeted and nobody wants to help us so what can we do? Murder spree!

First rate crime series. Compelling, riveting, superb.

Very effective use of a limited space and framework to create compelling drama.

Criminal: UK is a mildly entertaining crime drama, but it's not realistic, the set looks too showy and sleek, and there's little character development. The acting is good, not outstanding, and the characters felt believable. On the other hand, the policing doesn't come across a believable and neither does the building they're in. Some of the episodes/criminals are definitely better than others - the last episode was easily the worst with a weird twist about one of the detectives. Sometimes the pacing feels off. Season 2 is much the same. It's worth a watch, but it's not as incredible as everybody says.

Enthralling. By the end of each episode you forget you have not left this interrogation room the entire time.

مسلسل جيد إلى حد ما، في انتظار مشاهدة الموسم الثاني

The sucess of this show hinges entirely on performances which in this series are outstanding.

Very slowly paced, Criminal UK pushes the boundaries and the possibilities of creating a drama in a very small setting.

For those of us who listen to the podcasts, who watch the documentaries, read the news and books, etc., this show is a definite must-see. The cast is amazing and definitely work together so well. It's all very restrained and to a certain degree passion-less, which is what interrogation is all about. You can never let the suspect know how he/she is affecting you while you are trying to get information from them. How do I know? I worked as a legal assistant for a criminal defence lawyer in the mid to late 80s. So yeah, I've seen some things that I wish I could unsee but can't. I don't think American TV could make their version of this series because from all the American detective/police shows I've seen, they live on showing all the emotions: anger, hate, disgust, etc. all of which detectives/interrogators feel but can't show. In other words, it's like the 90s British show "Spaced"; look but don't mess with it.